Hey friends!
Let's get to know each other better! I'm sharing 12 things you probably don't know about me – Some personal, some fun facts, and a whole lot of truth. This life is a wild ride – No paths are straight! I hope these will help answer some of your questions. I've taken notes of the topics you'd like me to expand, and I'll be writing about those in detail down the road! Let's do this!!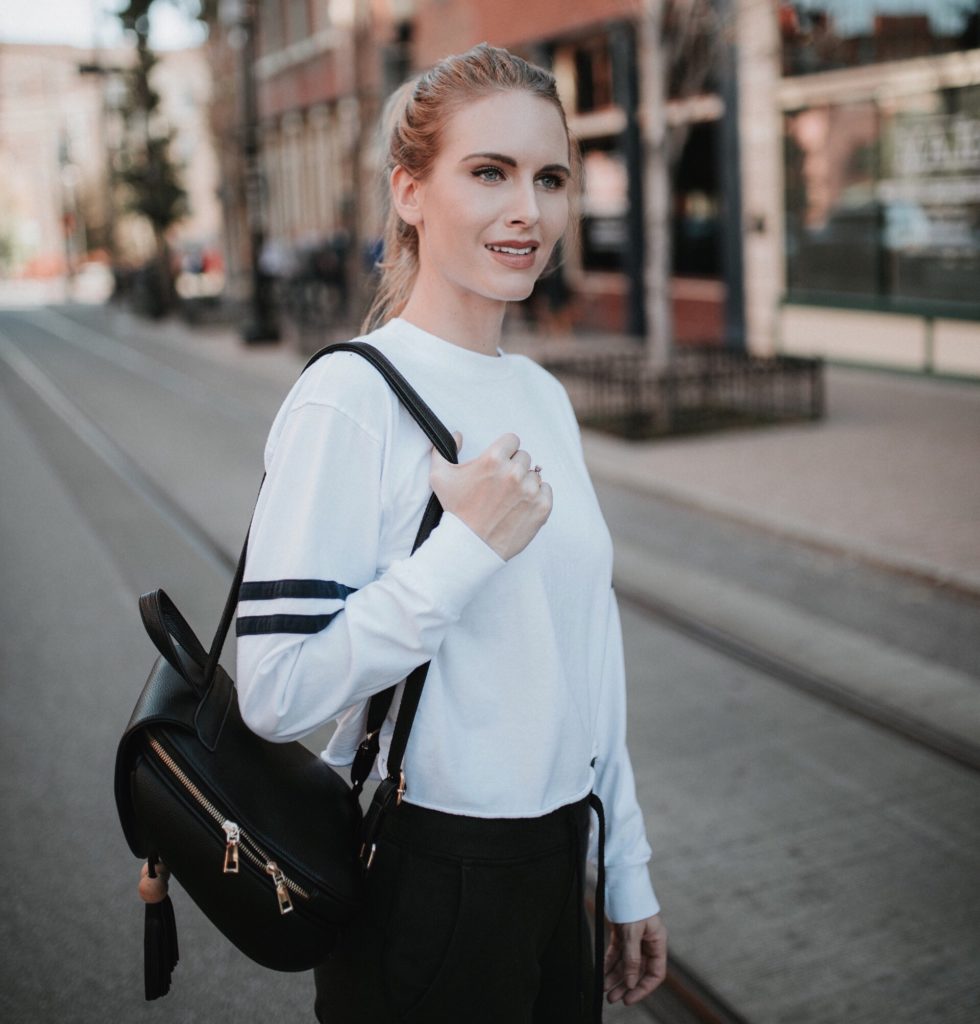 1.) My first job was detassling corn in Iowa… and I loved it.
2.) I grew up a total tomboy – Baggy pants, rarely brushed hair, always outside in the creek, etc.
3.) Sports were my life growing up! I played volleyball, basketball and threw the javelin in high school. Yes, the javelin!
4.) In the past two years, I've been the entertainment host for FOX 22, the sideline reporter for the KC Mavericks, and a reporter for TWC Sports Channel.
5.) I didn't study Broadcast Journalism in college, yet I was recruited to anchor at Newsy my senior year. While I was there, I had a couple mentors who took me under their wing and showed me the ropes. I'm forever grateful for that turn in my career, as it lead me to exciting job opportunities in the future!
6.) A year ago, I was offered a dream job to be the pregame / intermission / post game show host for an incredible NHL team. Yet, I walked away. (I will go into more detail about this at a later date)
7.) I come from a massive family. My mom is one of eight, my dad is one of seven. I have SO many incredible cousins across the world!
8.) Both of my parents come from insanely humble beginnings in small-town Iowa. They legitimately came from nothing, and being a witness to their hard work throughout my life brings me to tears. They deserve every single thing they've earned, and I hope to be half the person they are one day!
9.) I am a middle child between the two most genuine, kind-hearted women – Brianna and Whitney! They make this world a better place. They're driven, brilliant, thoughtful and hungry for everything this short life has to offer. I'm beyond lucky to call them my sisters.
10.)  I have 9 incredible best friends from my childhood. They are my roots, and they know everything about me. We're a unique group – We all had separate groups of friends in high school, our own hobbies, our own niches, yet we have always been united by loyalty, compassion and support.
11.) I'm 5'9 and had my growth spurts at a young age. I was super self conscious about my height growing up – I was typically more than a head taller than all the boys. Now, I am so thankful for my height!
12.) I made the first move with Bryce – I hit him with that friend request and he messaged me the same day! The first few months of dating we would spend countless hours around a table talking about everything under the sun. I'm still so thankful for those meaningful conversations.
Ah, crazy where life takes you, right? What are some things I don't know about YOU? Leave me a comment below this post so we can connect!
xx-Bec