Lush forests, jaw-dropping sunsets and endless waterfall-chasing. The majority of this trip was spent outside, naturally. Although my visit was at the end of winter, I suggest making your visit in the Fall. Don't worry, I've googled it for you! Listed below are suggested outdoor activities, an entertaining place to eat and a list of movies filmed in these rolling mountains. Let's do this!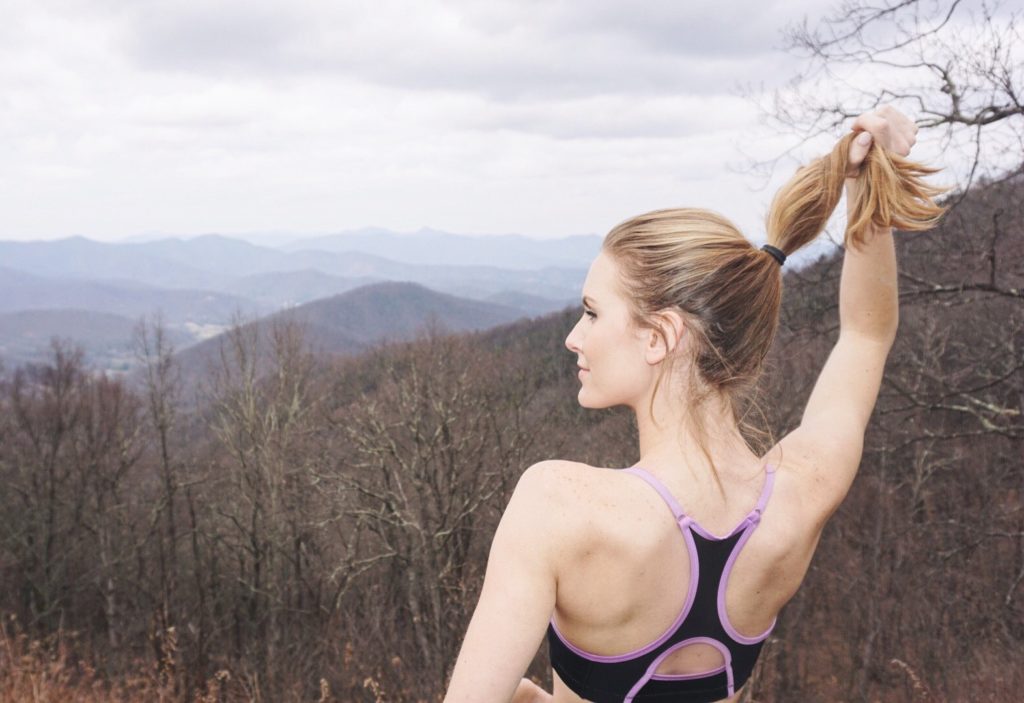 OUTDOOR ACTIVITIES
Looking Glass Falls: This massive fall is one of the most popular falls in North Carolina. It's located in Pisgah National Forest, and it's right off the highway! Just a couple staircases down and you're already feeling the mist. You can venture on the rocks by the falls or even take a dip under the falling water. There's no admission fee and it's always open!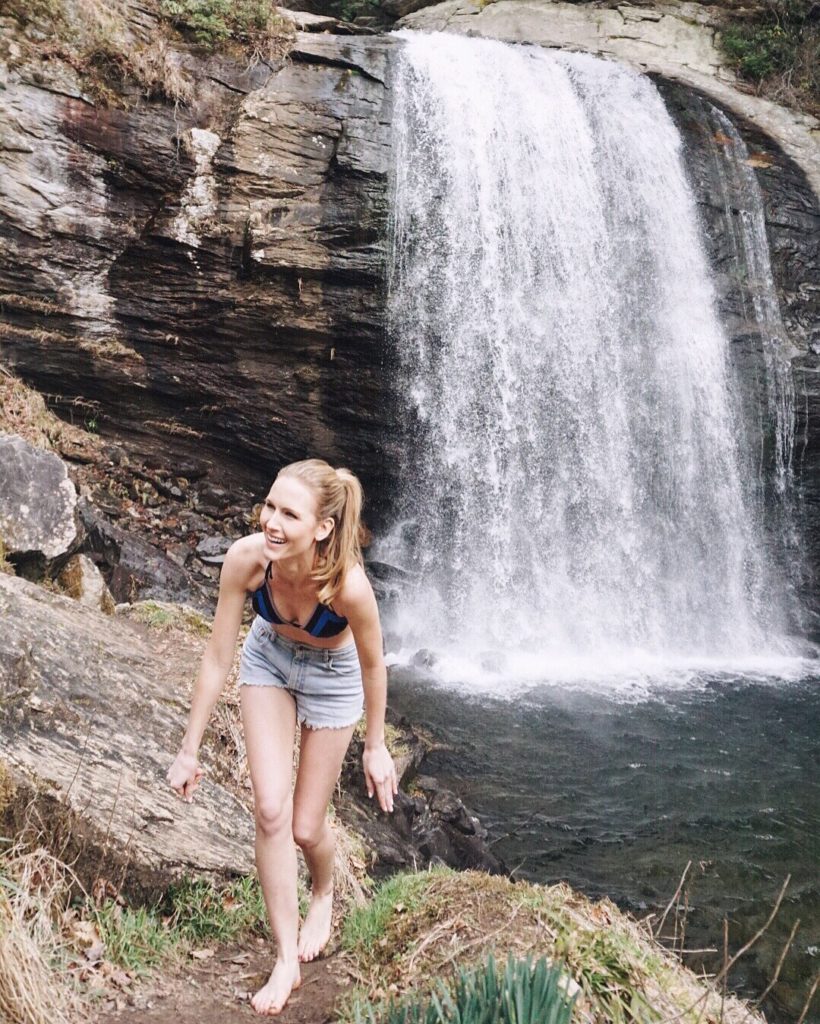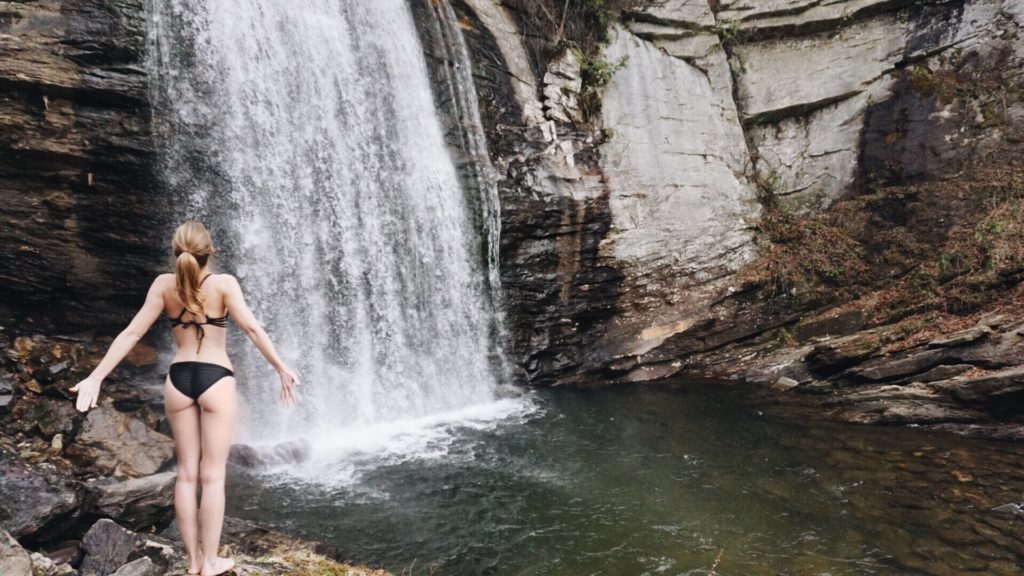 Hooker Falls: Although it's only 12 ft. tall, its wide fall is what sets it apart. It's is located in DuPont State Forest and is only a 1/4-mile walk from the parking area, so it's a popular swimming attraction in the summer! This is the only waterfall area in DuPont State Forest that is safe for swimming, so whip out that suit! If you're done in the sun, the other 3 falls on the Little River are only a hike away!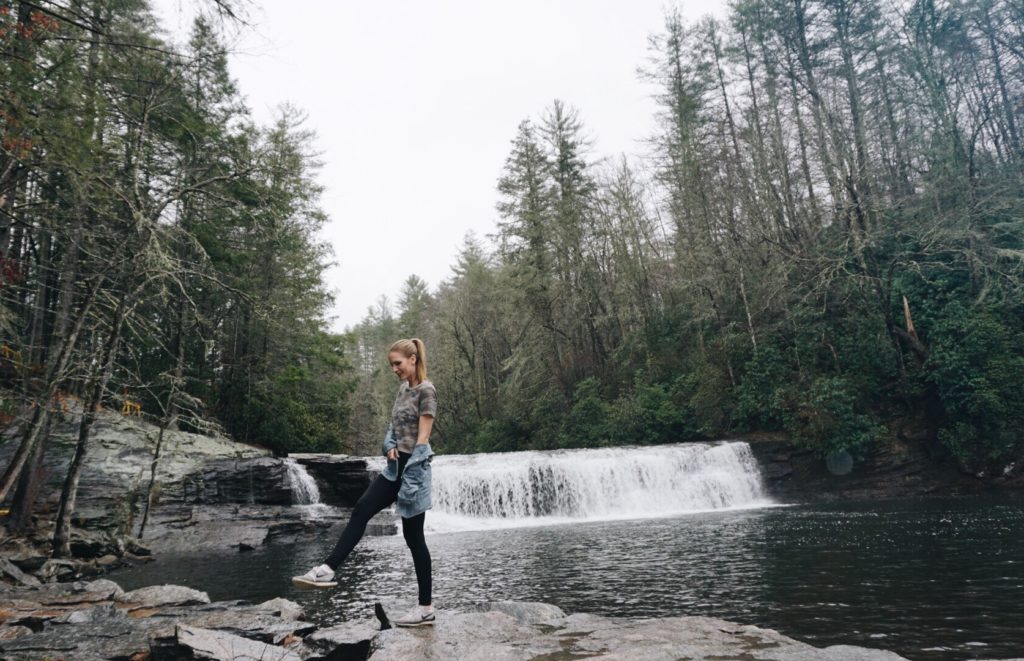 Blue Ridge Parkway: This famous road is known for its views, turns and wildflowers. It crosses the North Carolina-Virginia state line and there are highlights on both sides! Grab some travel snacks, your favorite playlist and hit the road! You won't be disappointed! If you're going in the winter, note that there may be small sections temporarily closed to repair damage caused by the cold climate! No worries, though! The detours are well-marked.
RESTAURANTS
Sierra Nevada Brewing Company: I've never seen a brewing company with a cooler estate! The drive up is its own adventure – curvy cobblestone road and all. When you arrive, hit the bar up and grab the beer of the season and walk upstairs to the second floor to give yourself a self guided tour! After that either find a table and grab some grub or head outside and enjoy a bonfire with strangers! Cheers!
TOP 3 MOVIES FILMED IN ASHEVILLE
1.) Hunger Games
2.) Dirty Dancing 
3.) Forrest Gump (running scenes)
Keep that adventurous spirit, friends! This world is meant to be seen –
Until the next time!
XX,
Rebecca