Who knew Augusta, Missouri could be so dreamy?! This little town that's sprinkled with wineries is the ULTIMATE weekend trip for all my Midwest friends out there! In our short trip from Saturday to Sunday we went to seven wineries. SEVEN! My favorites have three stars (***) in front of them. Let's do this!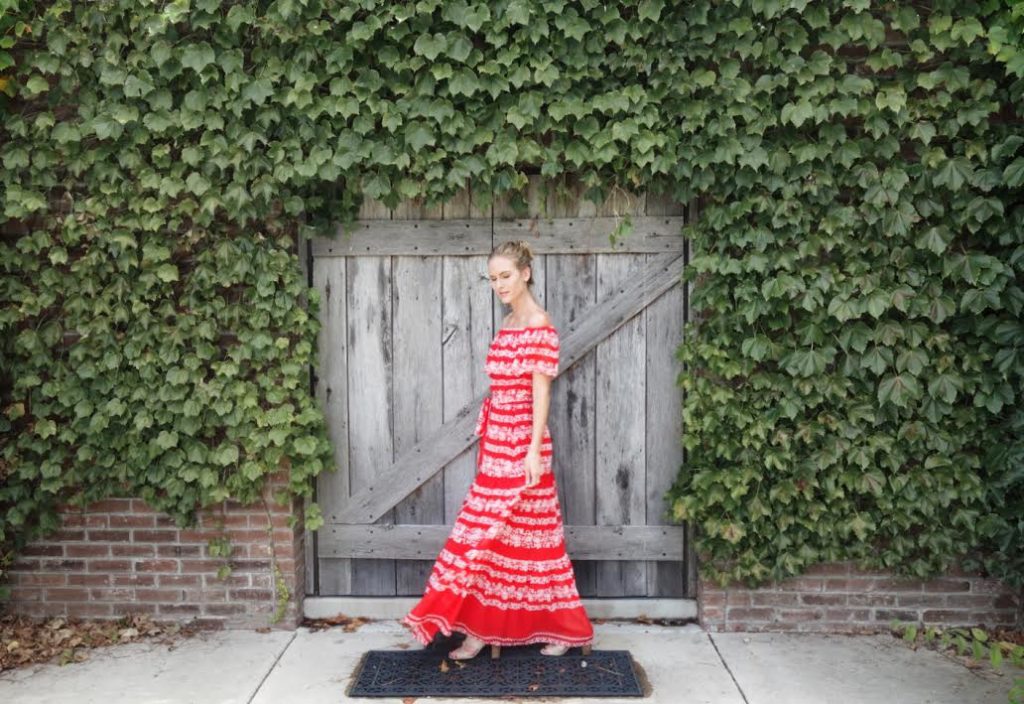 Wineries
Mount Pleasant Estate:  This is the oldest winery in Augusta dating back to 1859.  Their property is fun to explore, as they have building descriptions to give you an idea of what the winery looked like back in the day. Definitely take part in their wine tasting – It's a fun one, they give a heavy pour and you get to keep the glass! And GUESS WHAT! You know the sparkling wine the Royals and Cardinals use to celebrate their World Series wins? It's THEIRS! Order the Ten Bucks to get a taste of the championship!
***Lake Creek:  One thing I love about wineries is the ability to walk around and explore. Lake Creek Winery has paths to life-size chess, an upper picnic area, and vineyards to take pictures! They also have a nice patio overlooking their vineyards. It's gorgeous!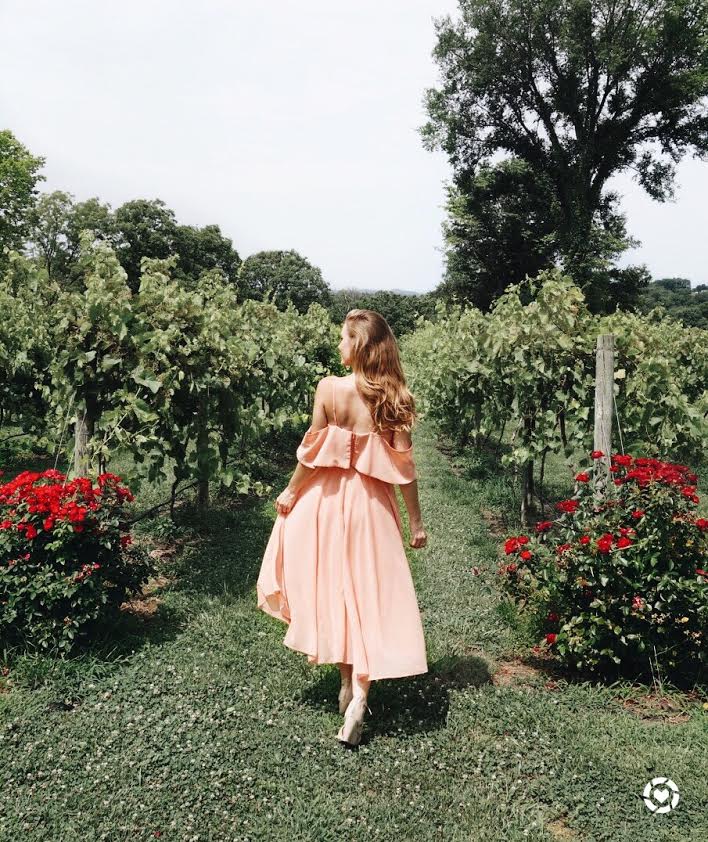 ***Chandler Hill:  I received the most Instagram Story responses when I shared this winery – Everyone who messaged me wanted to know where this was! Their classy patio is stunning. Live music, couches, a panoramic view of the rolling hills and yoga in the vinyards. This easily became one of my favorites! Go, go, go!
Montelle: We visited this winery at sunset after seeing SO many paintings and pictures of it in local stores. It has a panoramic view of the rolling hills – It's said to be located on one of the tallest hills, giving you a beautiful view! They have a huge patio and serve dinner! There are also some picnic tables on the grass down below the patio, which is where we chose to sit!
Blumenhof: This is unlike any other winery we visited! It's very rustic, wooded, and casual. Their wine tastings are f r e e (they wanted us to taste every wine option!), which is always a plus. And they offer wine slushees in the summer and mulled wine in the winter.
***Cedar Lake: WOW. Just wow. This place was incredible! If you're coming from Augusta, this winery is about 20 minutes away – Which seems far after you get accustomed to the close proximity of the others. Everything about this place is stunning – The grounds have picnic tables near and far, allowing you to feel a little secluded on a busy day. The patio is high-class and so is the indoor bar. Please make a trip out to see this winery – There's a reason so many people get married here!
Balducci: Their outdoor seating is gorgeous – It looks like you're walking up to a beautifully white-tented wedding reception.Their indoor seating, however, is quite small. So if it's a hott day – This might not be a first pick! Oh, and their PIZZA! It's so good. If you're wanting a mid-day pick-me-up definitely order a large pizza to share (or for yourself – I wouldn't blame you!).
Lodging
Red Brick Inn: Y'all – This place was TOO CUTE! I don't know if it was the homemade breakfast, free drinks at happy hour, the pool in the background or the adorably decorated home — I would've moved in if they let me! It's only been open for a year and their weekends are filling up quick! We're planning to go again in the Fall and we CAN'T WAIT!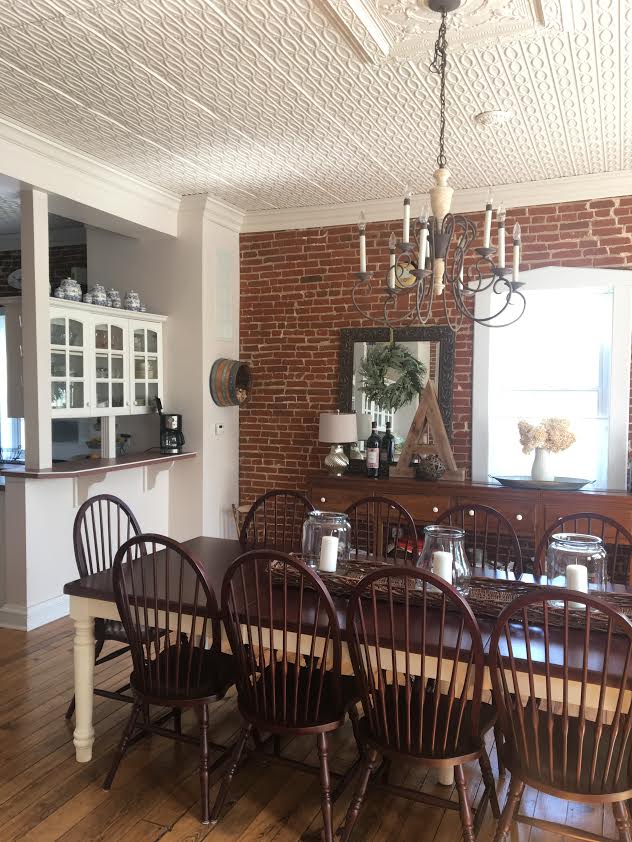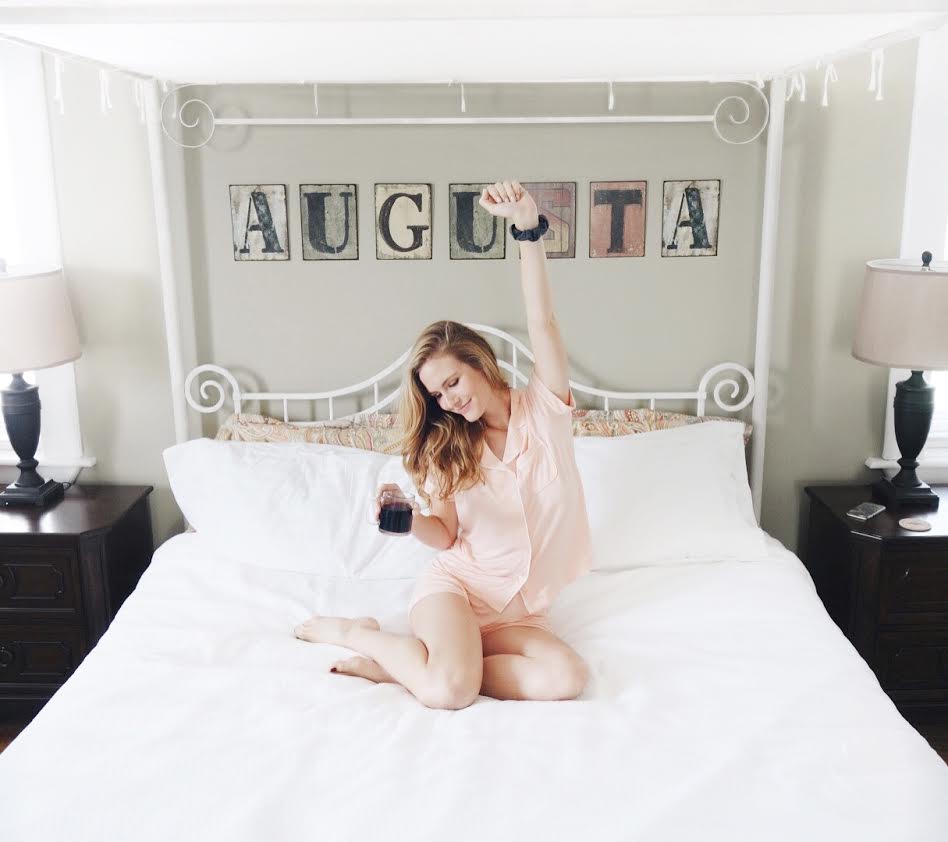 Keep that adventurous spirit, friends! This world is meant to be seen –
Until the next time!
XX – Bec