Hey friends!
My trips to Bare Med Spa have been so informative and helpful this season! I've been leaving with new products in-hand, as I've been trying to figure out what works for my skin and what doesn't. I've completely switched my at-home skin care routine, and I've seen such a positive difference. The estheticians at Bare Med Spa are great consultants and really know all-things skin. If you have any skin care questions, definitely request a consultation (scroll to the bottom of this page)!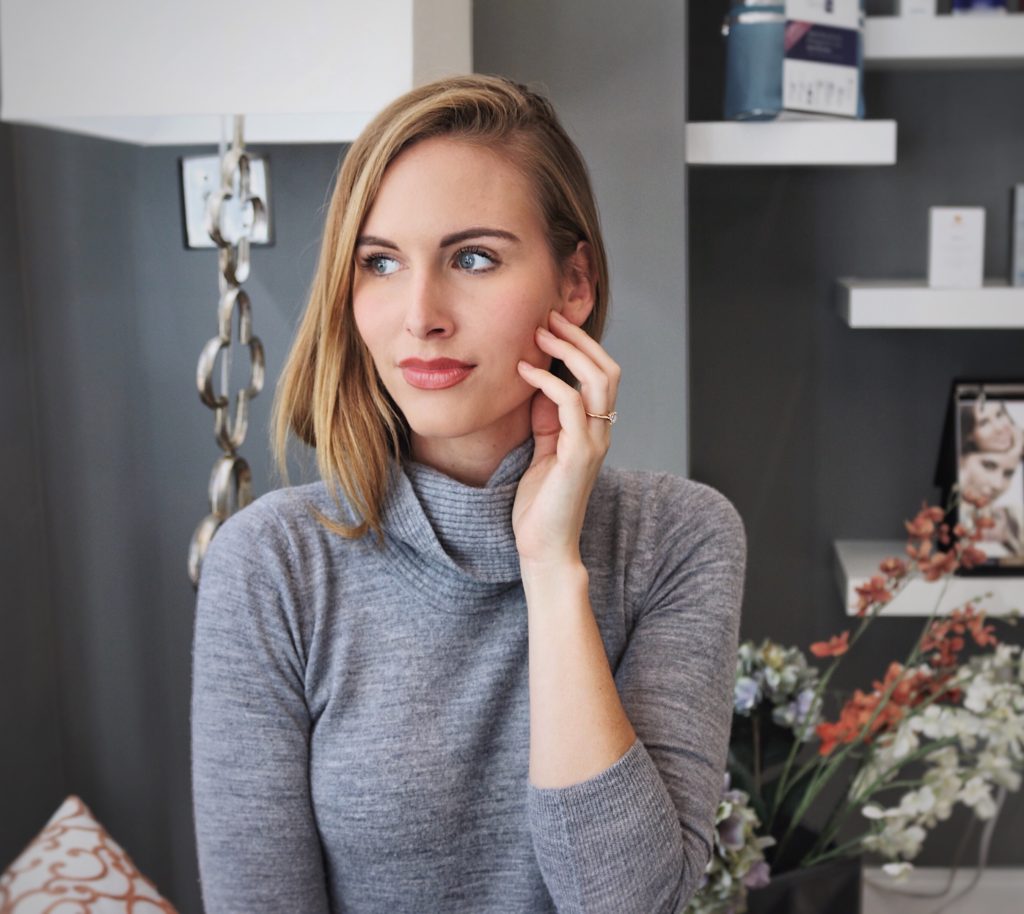 Since I've learned so much from the ladies at Bare Med Spa, I thought this would be a great time to share some tips as well as my current skin care routine (thanks to their recommendations)! Let's do this!
Skin Care Tips:
Wash your face twice at night to make sure it's really clean. If you use makeup remover wipes, make sure you're also cleansing with a face wash afterwards!
Use an exfoliating toner after you cleanse to get rid of your black heads and pore congestion (I haven't found one that I feel confident recommending to you yet – I'll keep you posted when I find one!)
Use a retinol cream at night to encourage skin cell turnover.
Always finish your skin care routine with a quality moisturizer!
Wash your makeup brushes and pillow cases on a regular basis.
Products I've Been Loving:
Feel free to message me or leave a comment below if you have any questions! And if you're local to Kansas City, make sure to use the code REBECCA15 for a 15% discount when you stop by Bare Med Spa!
Stay perfect, friends! xx – Bec