The hustle and bustle of this growing city is contagious. While you're walking down city streets that are thousands of years old, you also get a taste of modern bars, cafes and restaurants – There's a distinct mixture of new and old that will leave you speechless. Raging night life, relaxed dining, history that stops you in your tracks, and the most hospitable people. Belgrade is so easy to love, and it's waiting for you.
To make your travels easier, I'm hitting the city's high points. Every location is embedded with a google map pin so you can easily navigate the city! Let's do this!
Where to Stay:
Hotel Moskva: Whether you stay here or not, definitely pay this hotel a visit. Rich with history, this hotel will be an experience you'll never forget. Countless famous and influential people have stayed here, including Albert Einstein. Their rooms have a very vintage feel, making you feel like you've stepped back in time. Take a peek at the rooms by clicking here!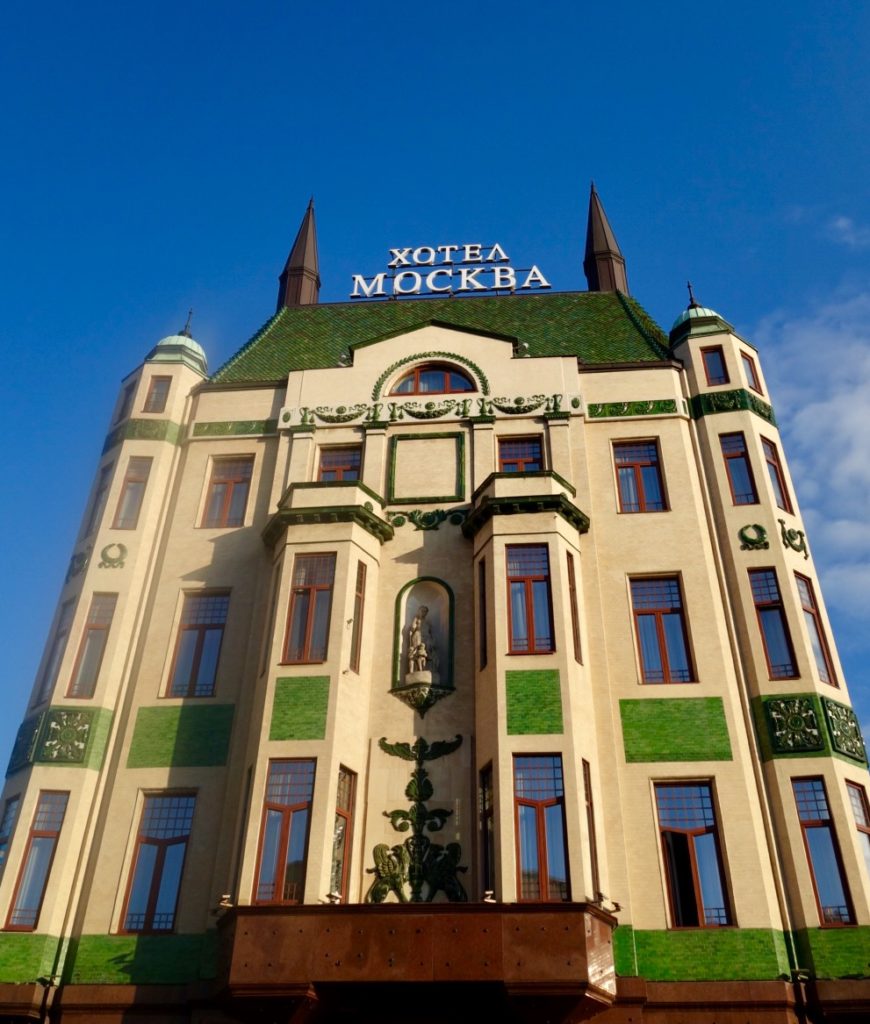 Metropol Palace: This stunning hotel is perfectly located in the city. Walking distance from Knez Mihlova, a fun street with shopping, restaurants and live entertainment, a whole lot of fun is right out the door!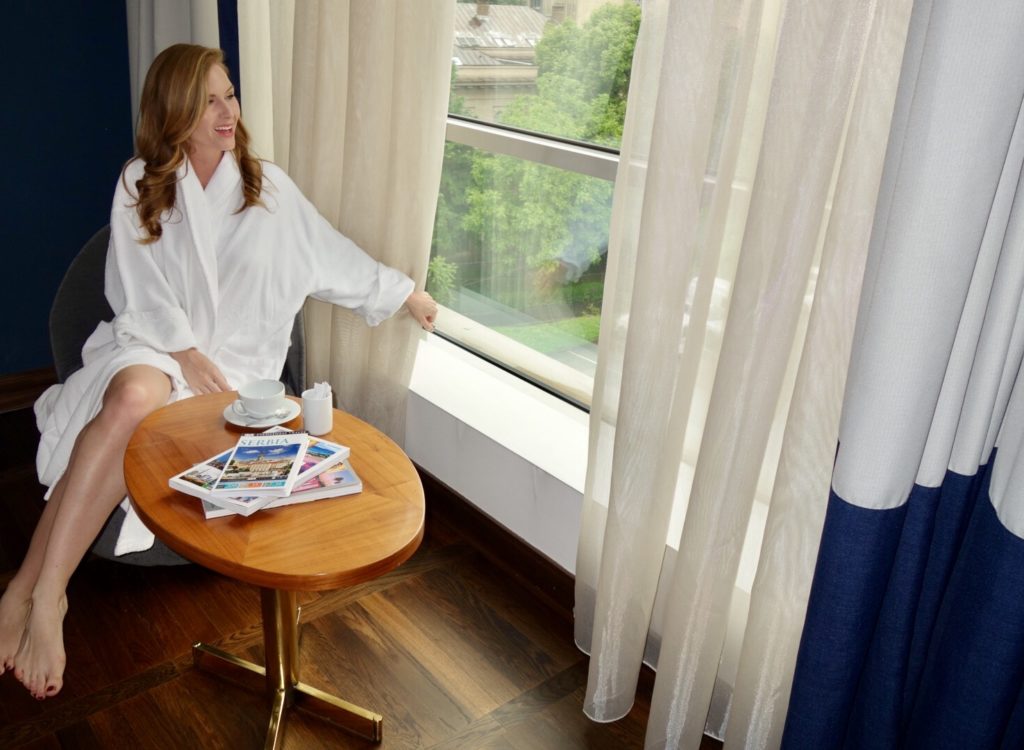 What to See:
St. Sava Temple: This Orthodox Church is the largest in volume and the 3rd tallest in the world. It's an iconic landmark in Serbia and can be see from a far, as it's surrounded by smaller homes, churches and restaurants. This is a symbol of faith and freedom to the Serbs, as they believe the remains of Saint Sava are buried here. The church is still not complete – The inside is still under construction. The production is being funded by private donations.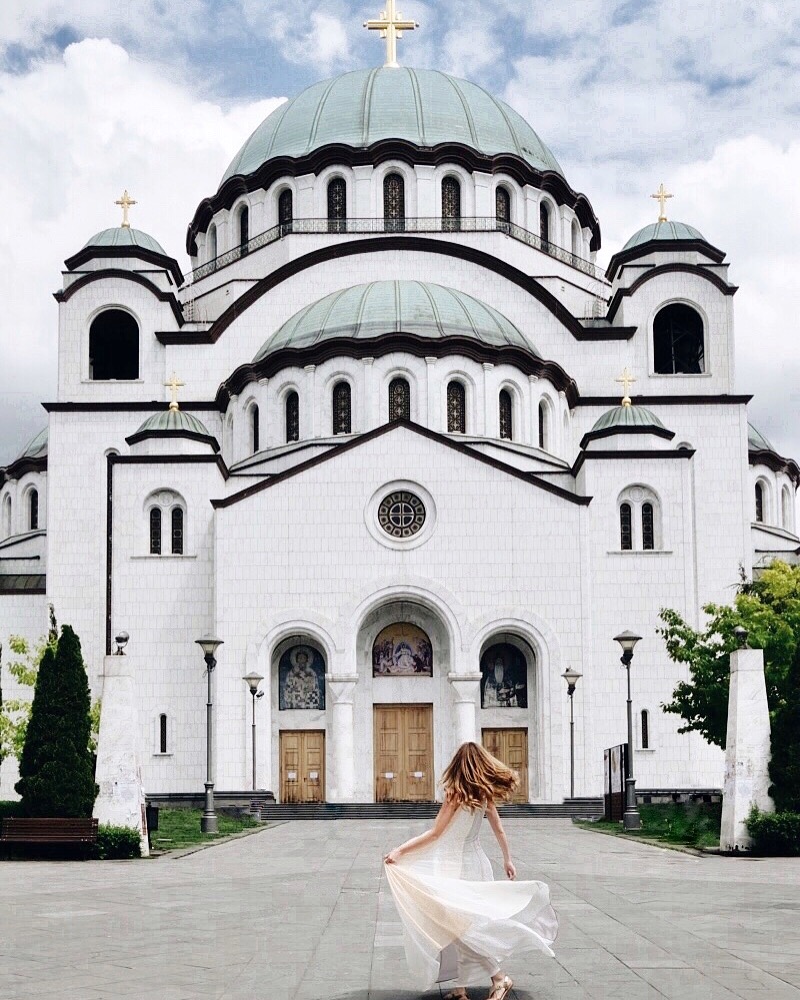 Belgrade Fortress: Right in the heart of Belgrade is a fortress with the most incredible views. We visited it a few times and it was always packed with people – Both tourists and locals, especially during the golden hour! The views make you feel like you're on top of the city, so you can imagine how stunning the sunsets are!
Nikola Tesla Museum – Our tour guide from the National Tourism Organization of Serbia said, "We love Tesla" as he held up a t-shirt with Tesla's face on it. With that memory in mind, I was excited to learn more about this important figure at the Nikola Tesla Museum. At the museum you'll learn the history between Tesla and Thomas Edison, a first-hand look at Tesla's inventions, as well as details behind his visionary ideas, including the idea for Smartphone technology in 1901.
Knez Mihlova: Also known as Prince Michael Street, this path dates back to the 16th century. Today, it's considered one of the most beautiful streets in Belgrade. Filled with people, shopping and restaurants, you'll have no problem finding what you need here!
Skadarlija: This charming street is worth the walk. Loaded with eclectic restaurants on both sides of the street, some dating back to the 1830's, you're immediately immersed in a street you'll never want to leave! There are flowers everywhere – Even walls of them! Tip: Wear flat shoes if you're adventuring to this street – The path is old cobblestone!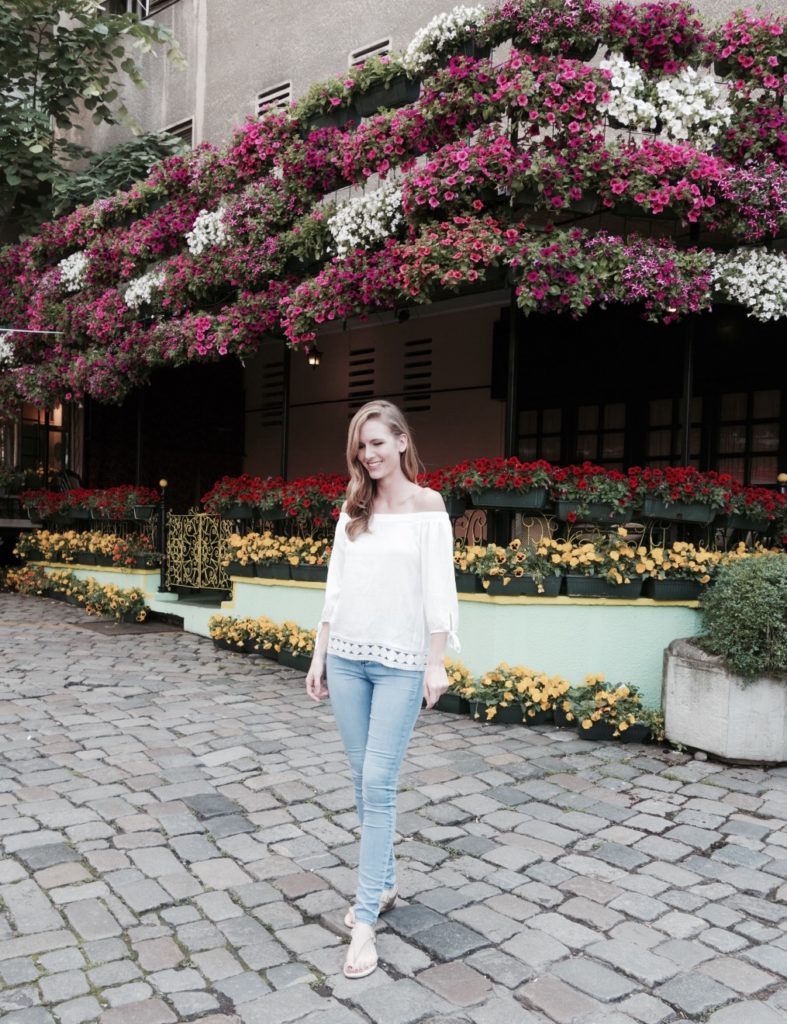 Kalenic – Do as the locals do and visit this farmers market! This is easily the largest farmers market I've ever seen. You could truly cross off everything on your grocery list! A section worth seeing is the flower section! Ask a local to point you in the right direction. You'll soon be surrounded by the most pleasant smells and buckets (and more buckets) of flowers!
Where to Eat:
Manufaktura: This was a really fun restaurant because of the endless umbrellas shading us from above! I've never seen anything like it! They also had incredible wine, cheese and meet options – The ultimate picnic!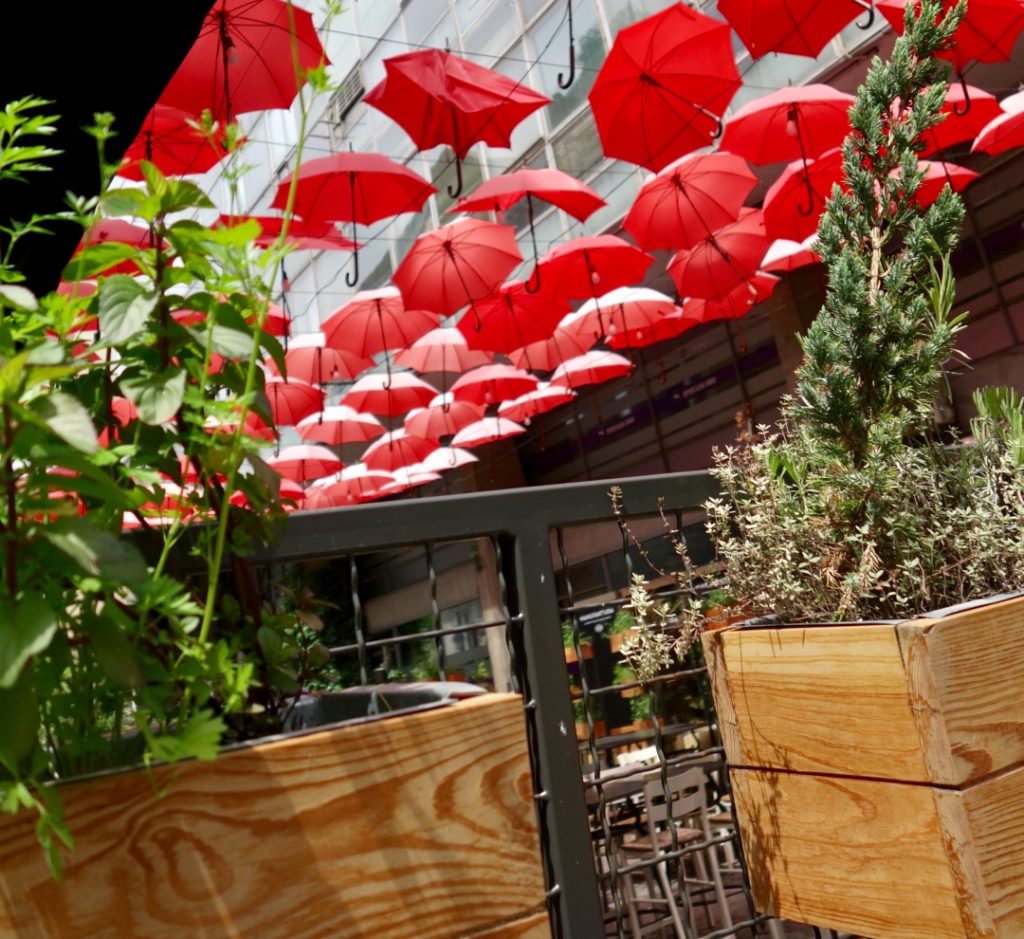 Taste Factory (Mala Fabrika Uausa): This fun lunch spot is near St. Sava. They have a great patio with a relaxing outdoor atmosphere. Do me a favor and order the plum and bacon skewers! It was a hit – A surprisingly perfect combination of flavors.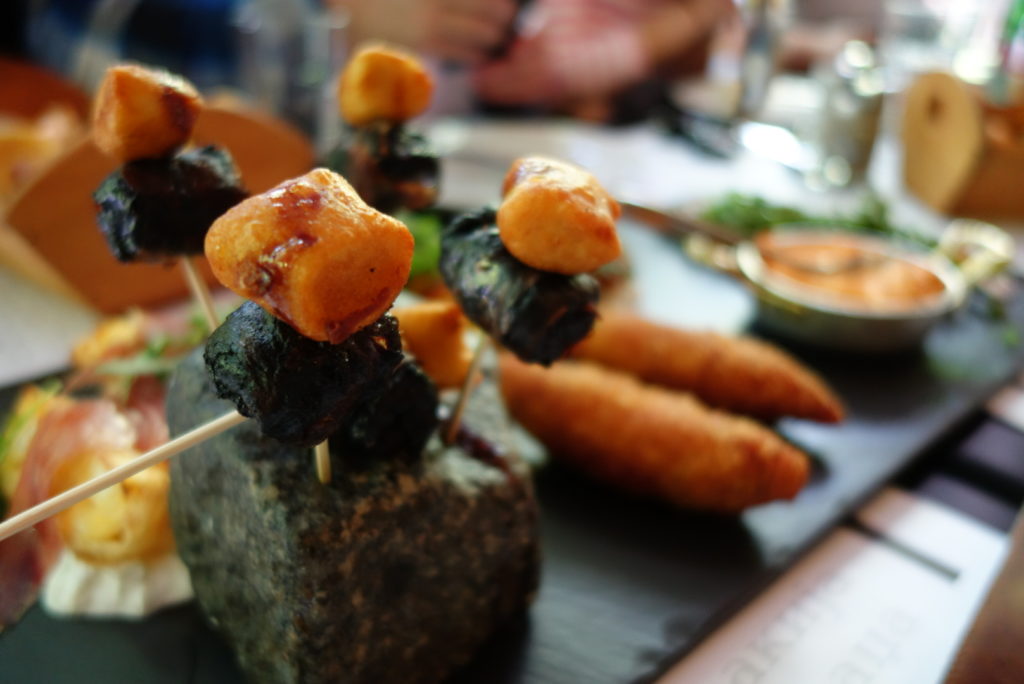 Three Hats (Tri Sesera): This lively restaurant is located off the Skadarlija road. Their patio overlooks the street which creates a very fun atmosphere. They offer the BEST fresh bread before the meal. I would've packed some in my purse if that was socially acceptable (a girl can dream).
Frida: Located in new Belgrade right off the river walk. I'd suggest strolling to this restaurant at sunset so you enjoy the magical colors along the way! Also – Their chips and quac were amazing!
Black Sheep: This is supposedly the most popular ice cream in Belgrade. We, of course, had to taste to make sure the tales were true. Oh, they were! YUM! I got the strawberry and dark chocolate combo.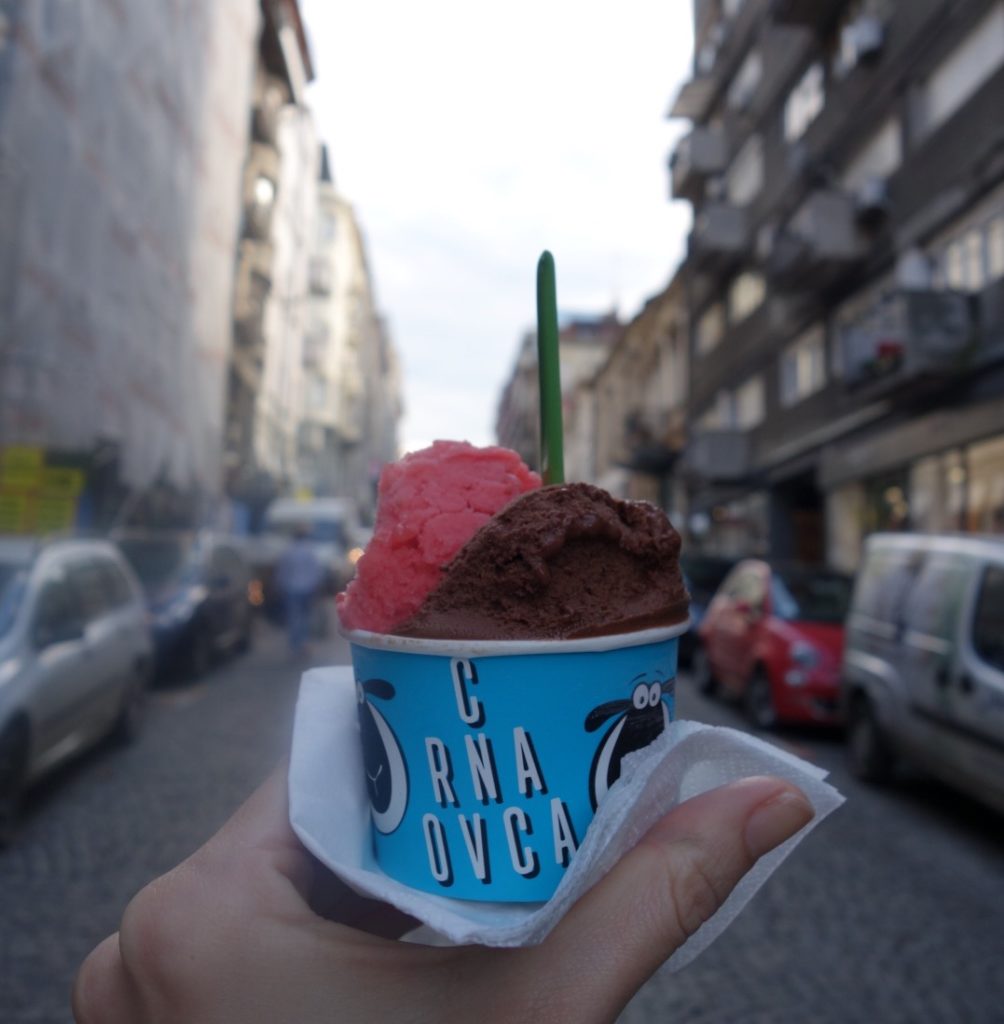 Dolce: Even if you're not in the mood for some sweets, pay this place a visit! It's so cute – How cute are those bunny ear chairs?! This sweet spot is located near the Farmer's Market (Kalenic).
Where to Drink:
Pivara: This bar is underground with a brewery-feel. There are two rows of picnic tables for a relaxed vibe, and the lighting on the ceiling makes you feel like you're on a patio!
Coffee Dream: There are a lot of Coffee Dreams in Belgrade and they offer a wide variety of drinks! Personally, this cafe reminds me of Starbucks without the drive through. Cheers to all my fellow coffee-aholics – Bottoms up!
?: I know what you're thinking – Bec forgot to add the name of this joint! Surprisingly, this wasn't a mistake! This 1960's coffee spot is legitimately named ?. Take a peak inside at the hand crafted tables and chairs. While you're there, order their Domestic Coffee – It comes with a Turkish Delight (sweet, bite-size treat)!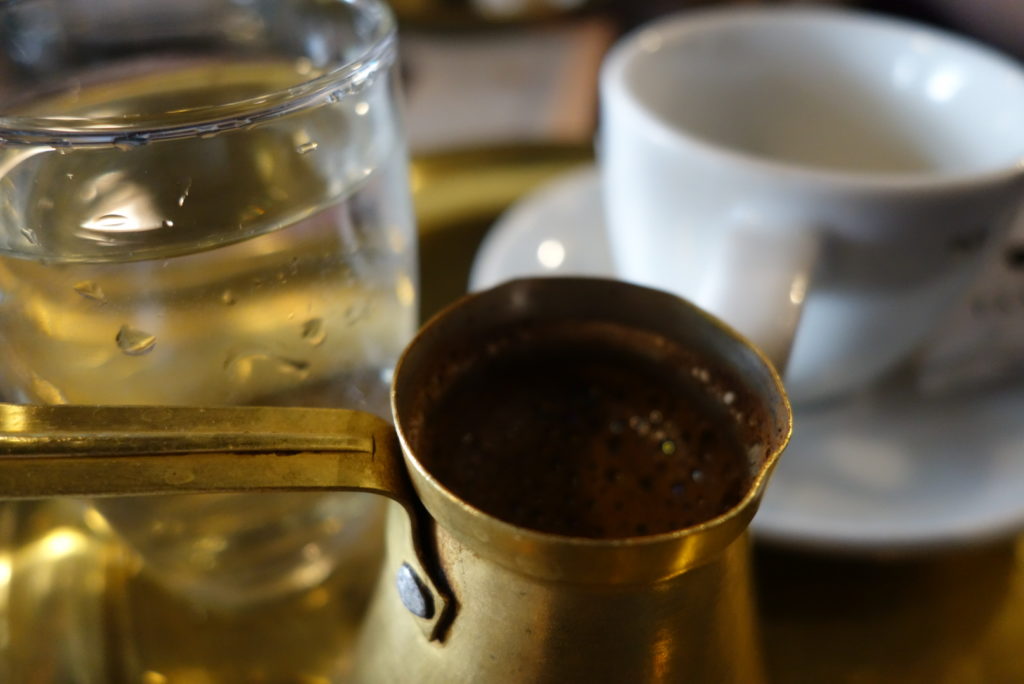 Freestyle: This was one of the coolest night club experiences I've encountered. Not only is the club incredible – Music, energy, drinks, etc. But the location takes it to a new level. This club literally sits on the water. There are line of clubs, all on docks!
Ba Ba Lu: This was a great place to eat, also – However, I was so obsessed with my drink I had to put it under this section! The Hugo cocktail is their signature drink and I really loved it – A good mix of fresh a sweet. Also, they play the BEST jams here — You'll be eating while grooving in no time.
Keep that adventurous spirit, friends! This world is meant to be seen –
Until the next time!
XX – Bec