Happy, Happy Friday!
Can you believe 2018 is already in full swing? This week has been all about knocking off wedding to-do's, going to blog meetings and shopping for the house (I'm going to start giving the master bedroom a makeover – Woo! Wish me luck…). Naturally, my theme this week has been casual and comfy.
This dress is so perfect for running errands and getting things done around the house! The material is stretchy, soft and light so you won't feel restricted. I also love the tie waist because it gives the dress a figure!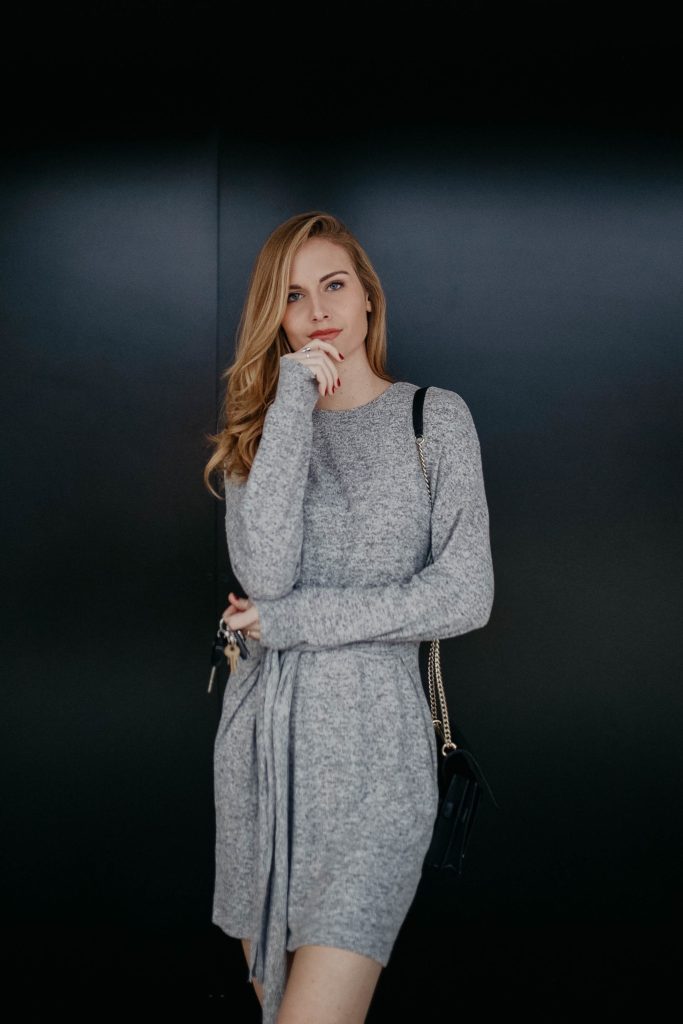 xx- Bec