*All photos are by Ruthie Stark Photography*
This month is all about sports, and we thought what better opportunity to talk a little bit about our alma maters and the story behind how we met!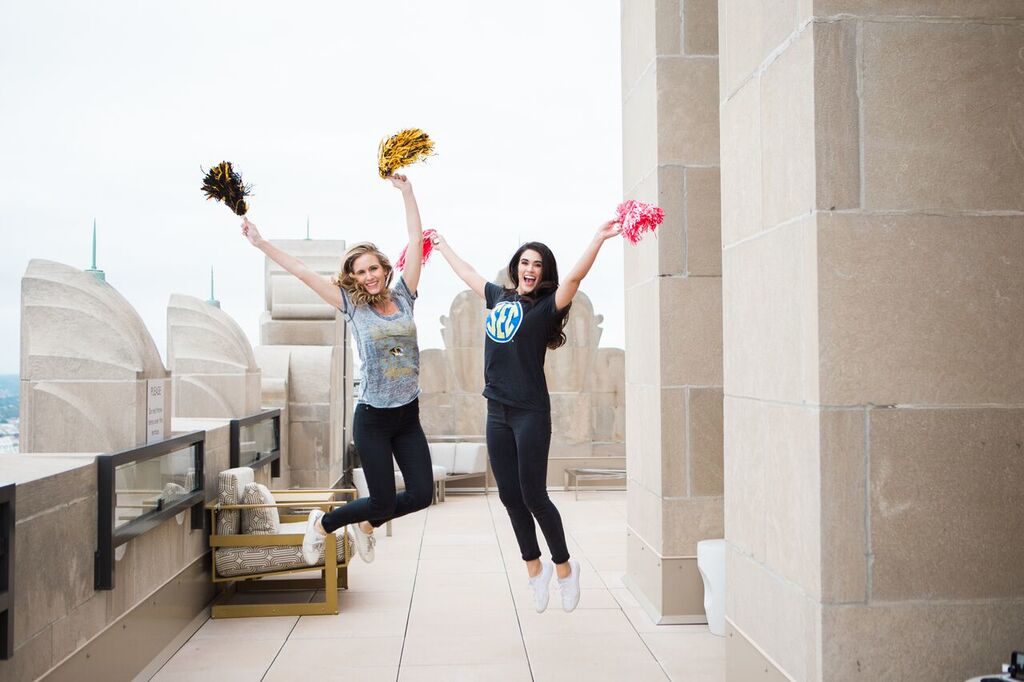 As KC natives, many believe Leah and Rebecca met growing up, yet their paths didn't cross until much later. Rewind to 2014, Leah as Miss Arkansas USA and Rebecca as Miss Missouri USA – met in Wichita, Kansas minutes before their next "sister-queen" would be crowned Miss Kansas USA… The rest is history as forever-friendship began.
Over the next year, they experienced one of the craziest, more exciting times of their lives together. They went on to be roommates at Miss USA, where they would create memories that would last a lifetime. Following the conclusion of their reigns, Leah continued to live in Fayetteville, Arkansas where she was attending college at the University of Arkansas, and Rebecca was living in Columbia, Missouri anchoring for Newsy.
Fast forward to the summer of 2016 where both Leah and Rebecca moved back to their roots in Kansas City! Rebecca was working as an emcee for the Kansas City Mavericks Hockey team and Leah was working as an emcee for the Kansas City Royals Baseball team. The two reconnected and picked their friendship up right where they left it.
The two always connected over their passions – they have a lot of them – a main one being sports! With a shift of heart, they both decided to no longer pursue sports broadcast, yet they've made sure to keep the excitement and thrill of sports relevant in their lives!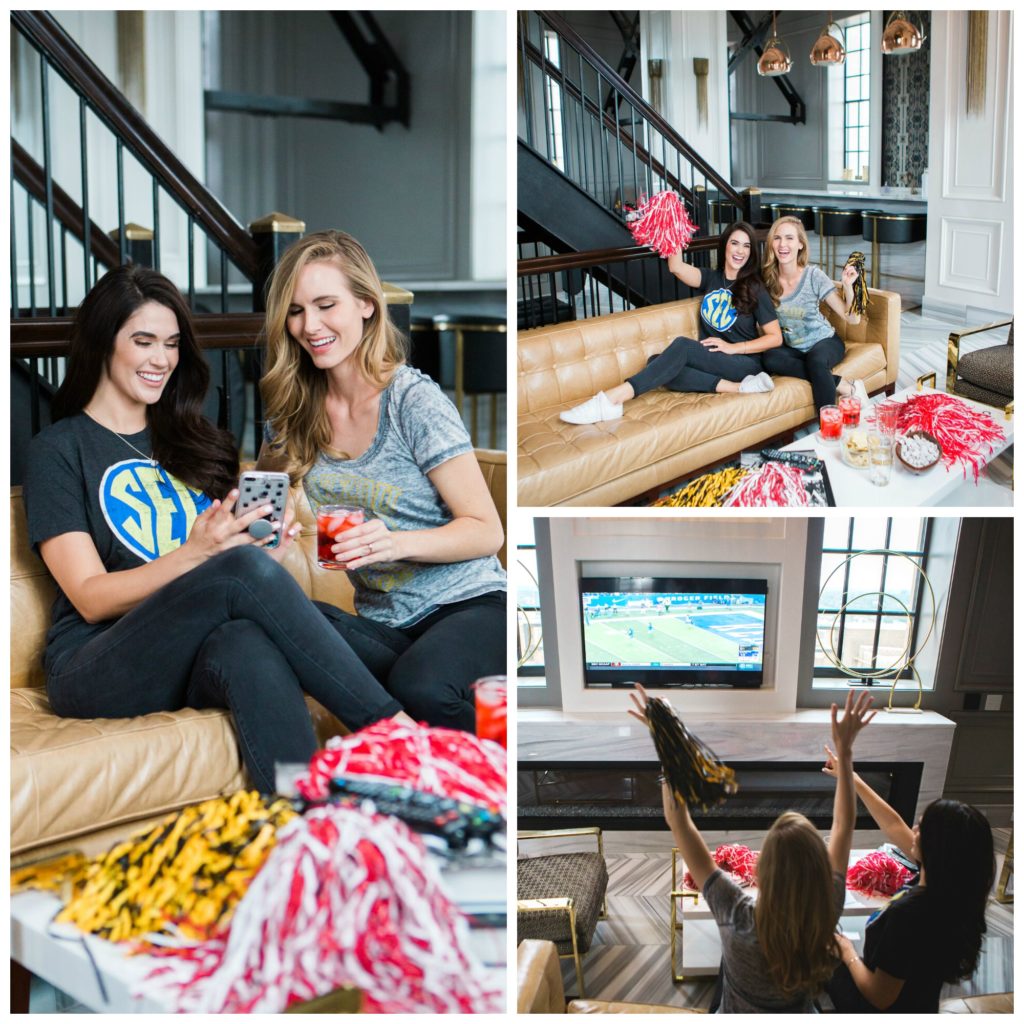 They often joke about the similarities in their life-stories. There are serious parallels, which is why they can relate on so many topics. To let you guys in on a handful, here are 10 fun facts you may not have known about them before this post:
1.) They roomed together at Miss USA. Leah representing Arkansas, Rebecca representing Missouri.
2.) They both worked in Sports Broadcast and emcee'd for local KC teams – Rebecca for the Kansas City Mavs and Leah for the Royals.
3.) Their "mammoth height" has made them tower over boys for the majority of our life. Rebecca is 5'9 and Leah is 5'11.
3.) They both attended SEC schools. Well, if you finally consider Mizzou an SEC school.
4.) They both grew up in Johnson County yet we never met until they were Miss USA titleholders.
5.) After college, they lived half a mile away from each other in downtown KC.
6.) When it comes to music, they're diverse. A little bit of rap and K Love never hurt nobody.
7.) True to their KC roots, they both love BBQ… and Leah just really likes food.
8.) We both played Volleyball in high school (tearing up the front row)
9.) They love to travel and have big plans for that ahead
10.) And if you're reading this, you know they both have blogs. So add that to the list!
---
In lieu of our Sports Category, it's only fitting to include the teams we rep'd in college! We're proud alums, can you tell?
Cheering on your favorite team in the comfort of your home is always a good time, so we're sharing some of our favorite tips to host a killer watch-party! All you need are some snacks, a couple good drinks, a comfortable couch with a nice-sized TV and… your bestie! Let's do this!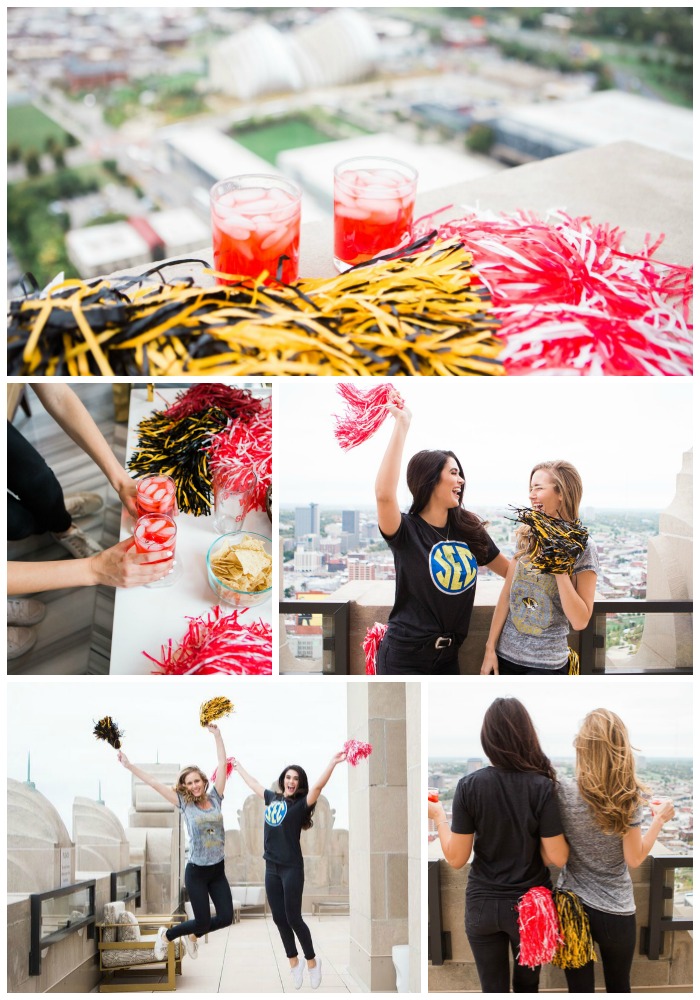 'Tis the season for homemade chili, so definitely add it to your spread! Having a crock-pot handy is life-saving. You can throw all the ingredients in and leave it alone for the day! The serving size is perfect for a party, too!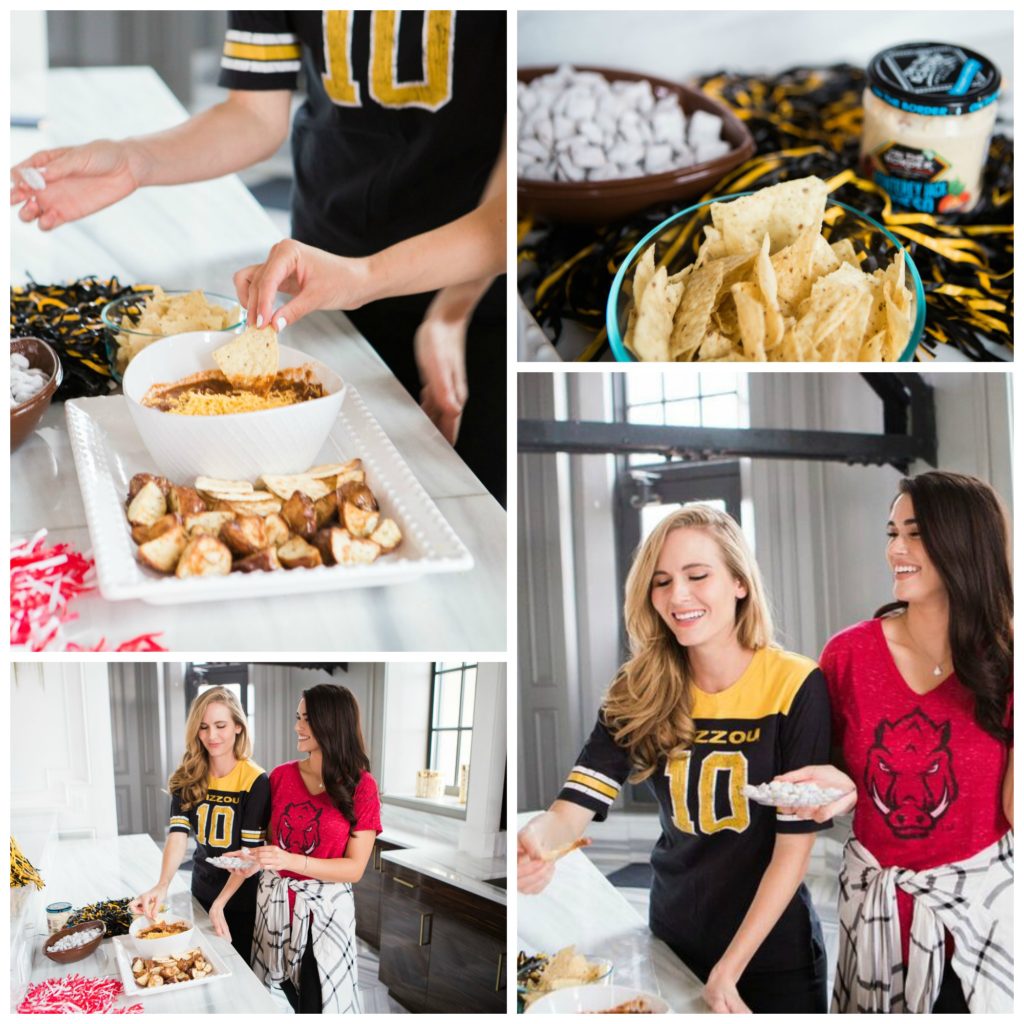 And no watch-party is complete without a signature cocktail! We created a Dirty Shirley (formally known as Big Red) – It's so good! Here are the steps:
And no watch-party is complete without a signature cocktail! We chose a festive drink that is sure to be a crowd pleaser! Here are the steps:
Ingredients:
Base: Big Red Soda or Sparkling ICE Water
Liquor: 

We went with Tequila, but you can make this drink with most clear liquors and it will taste great! So pick your favorite and call it a day!

Garnish: 

Cherries or Limes!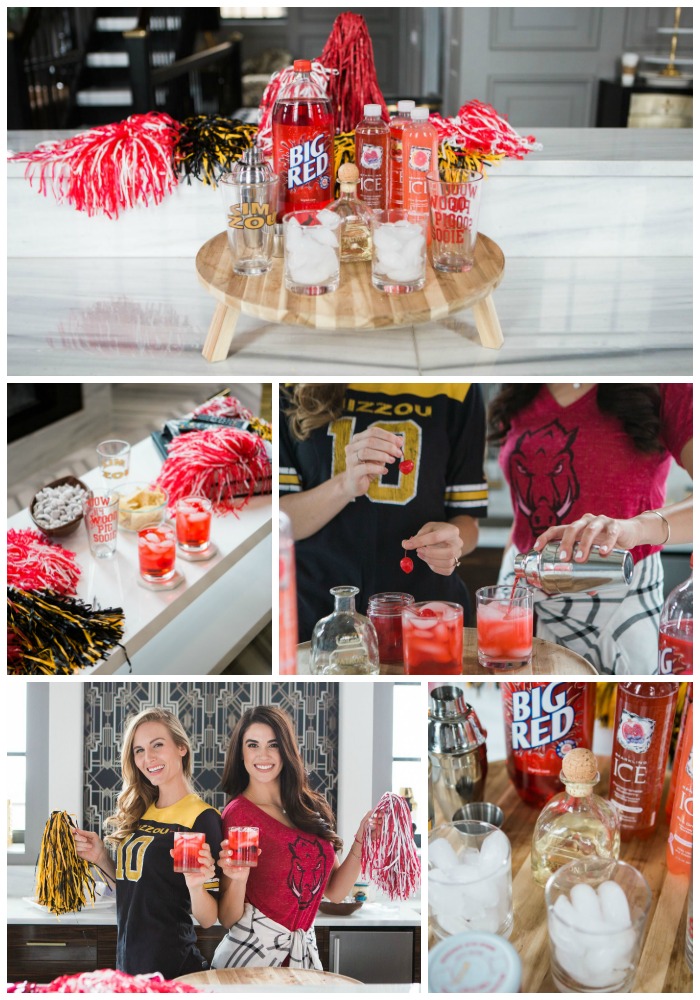 Thanks for following along! We're excited to continue the Ultimate Guide to Kansas City in our post next week – Stay tuned!!
xx – Bec