The Fourth of July is quickly approaching, and I'm so excited to watch the fireworks in my favorite city! Finding that perfect spot to watch is always a tough decision to make, as there are countless shows across the metro. So, I'm listing my top 4 favorites right here for you! Let me know if we share the same favorites, or if you have different ones! I'd love to hear about them. Let's do this!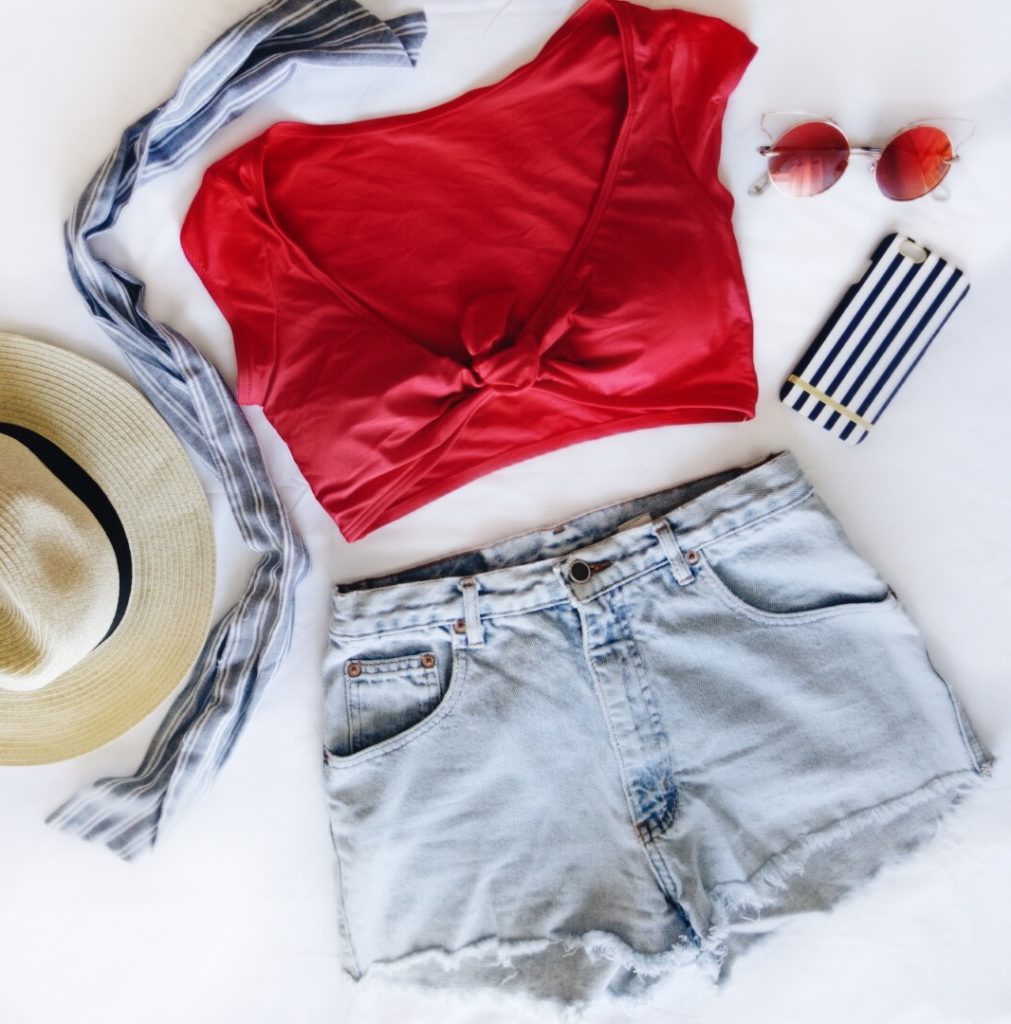 KC Riverfest: This event is taking place right off my favorite running trail, and it overlooks the Missouri River! They claim to have the largest firework show in the Midwest, so get that camera ready! There will be two stages with live music, kids activities, countless food vendors and a whole lot of American pride! Along with that, you can count on an incredible sunset — It's my favorite running trail for a reason!
Event Details: 
Location: Berkley Riverfront Park, Kansas City, MO
Begins: Gates open at 4 p.m.
Fireworks: At dusk
Cost: $5 (ages 12 and younger free)
Corporate Woods: I've watched this show ever since I was a little girl, and I truly think it continues to get better every year! You can watch it perfectly from miles away, yet I like to get up right where the action is! There's an entire street blocked off within Corporate Woods for the food trucks, which creates a very fun, carnival-like environment. There's also live music before the show begins! Try to arrive a little early to make sure you snag the perfect spot to watch – It gets very busy here! I always try to get close so I can lay down to watch the fireworks take over the sky.
Event Details:
Location: Overland Park, Kansas
Begins: Event opens at 4 p.m
Fireworks: 9:40 p.m
Cost: Free
The Scout Attraction: This is one of my favorite overlooks in the city, yet it isn't an official firework show! You'll definitely get a panorama view of multiple shows, though – near and far! Pack a blanket or folding chair, your favorite snacks, and take in the Kansas City skyline while the fireworks crack left and right!
Event Details: N/A
Worlds of Fun: If you haven't been to Worlds of Fun yet this summer and would like to have even more of a reason to go, here's one! WOF is celebrating the 4th for 4 nights (July 1st – 4th) with a firework show every evening! What a perfect ending to a perfect day, right? Also, veterans of the American Army, Navy, Air Force, Marines and Coast Guard will receive complimentary admission to WOF on July 4th.
Event Details: 
Location: 4545 Worlds of Fun Dr, Kansas City, MO
Fireworks: 10 p.m.
Cost: Park Admission