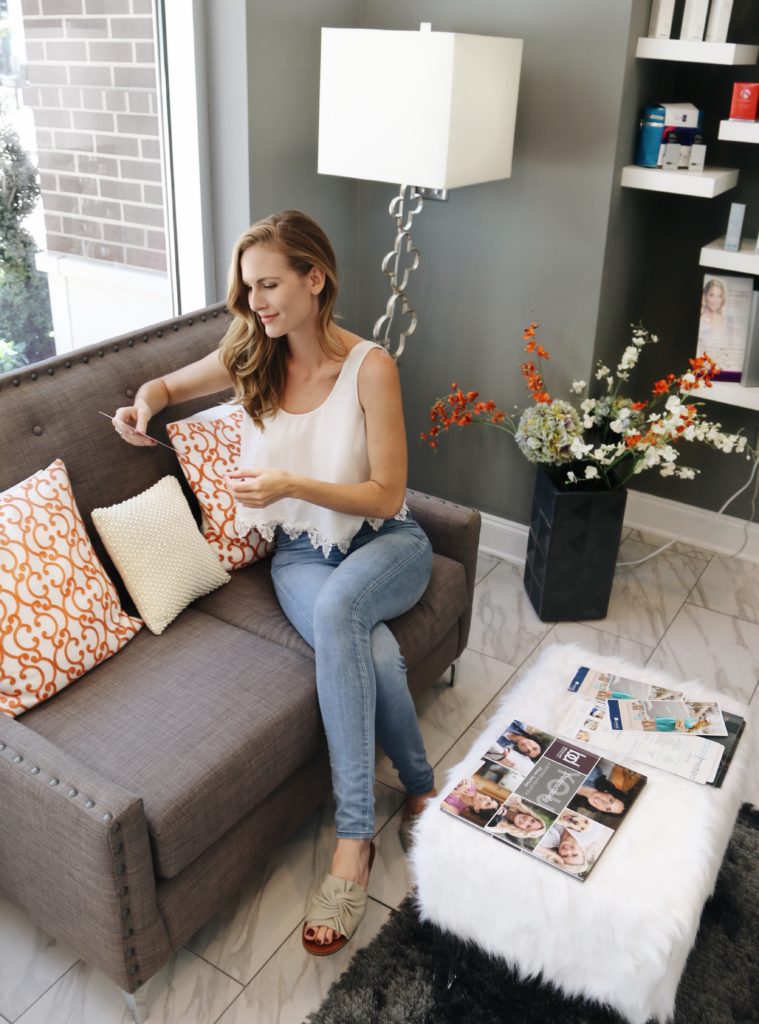 Ya'll – THIS WAS MY FIRST EVER SPA DAY! After hearing the long-lasting benefits of facials, I decided now is the perfect time to start. I've always had very sensitive skin (has anyone else gotten a rash/breakout on your face from sunscreen?), so naturally I've been hesitant to try new things. If your skin is similar to mine, this is all the more reason to talk through things with a professional.
After asking many questions, I felt confident in Bare Med Spa's ability to care for me! My esthetician, Tracy, had a straight forward answer to every question I threw her way! She took a look at my skin under a light and told me the good, bad and the ugly! She gave it to me straight, and offered suggestions for outside of the spa as well.
After much back and forth, we decided to start with a service that will completely exfoliate my skin. It deep cleans my pores, treats breakouts, suctions particles off my skin, and then finishes with an antioxidant treatment. It's the hydra-facial! I'm so thankful I started with this treatment. After it, the texture of my skin was completely different. It felt extra smooth, clear and healthy. My makeup glides on, and my rash/breakout from my sunscreen is slowly fading away. PTL! Have you ever gotten a facial before? Which have you found to benefit you the most? I'm so excited to learn from all of you!!
Next month I'll be getting another hydra-facial so my skin is SUPER clean – And then from there we're going to begin some exciting treatments to completely tone my skin and remove any dark marks from sun damage. I'm SO pumped! I'll be sharing before and after pics with you down the road – Stay tuned!
XX – Bec