This getaway is right off the Pacific Coast Highway. When you enter you're immediately greeted by lush green trees, a cobble stone driveway and an oasis-like feeling. Everyone who visits must reserve a timed entry – It's free admission, however is costs $15 to park ($10 after 3pm).
Upon entry into the Villa you'll quickly be immersed in its' stunning architecture and beautiful gardens. You can take a private tour, or you can roam on your own. Bryce and I chose the latter.
Although it's a peaceful getaway from the hustle and bustle of Los Angeles, it was still considerably busy during our visit. We didn't get to explore as much as we hoped due to time restraints – If we had more time we would've loved to take a garden tour! After the visit we took the time to watch this educational video about the Villa – Definitely watch it before you go! It'll make you look at everything with a unique eye.
Whether you research the history before you arrive or you choose to discover when you get there, you'll be able to easily admire the art and the architecture that the Getty Villa is known for.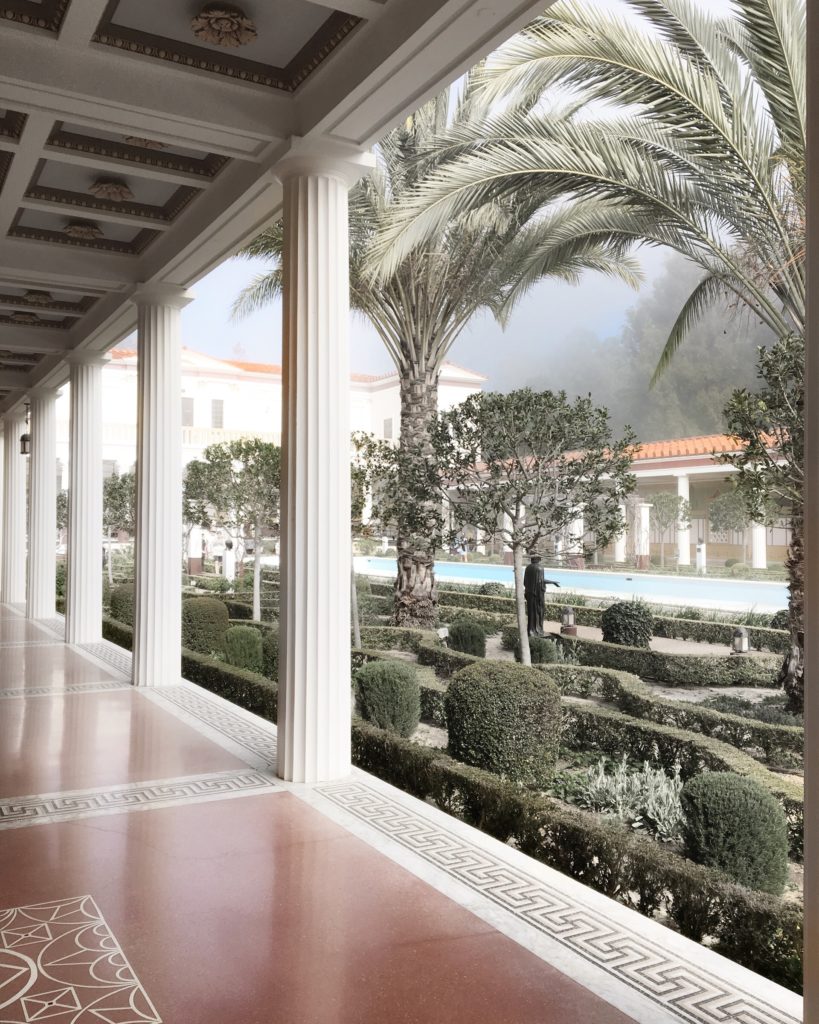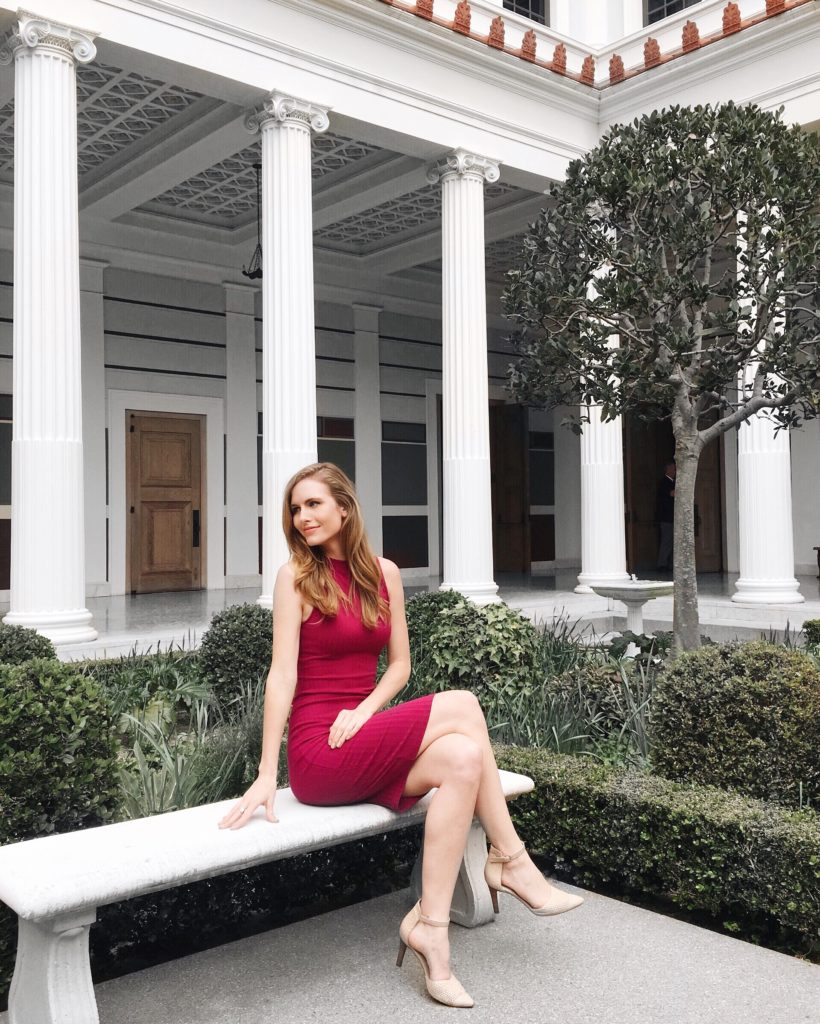 Tips: 
Have your admission ticket ready when you arrive! They'll email it to you after you reserve your entry time.
Don't feel like you need to plan days ahead – I called for an admission ticket 30 mins before we arrived.
There is a cafe on the second level so don't worry if you forget to bring snacks!
If you're blogging, bring multiple outfits. Every corner is a new scene!
Keep that adventurous spirit, friends! This world is meant to be seen –
Until the next time!
XX,
Rebecca