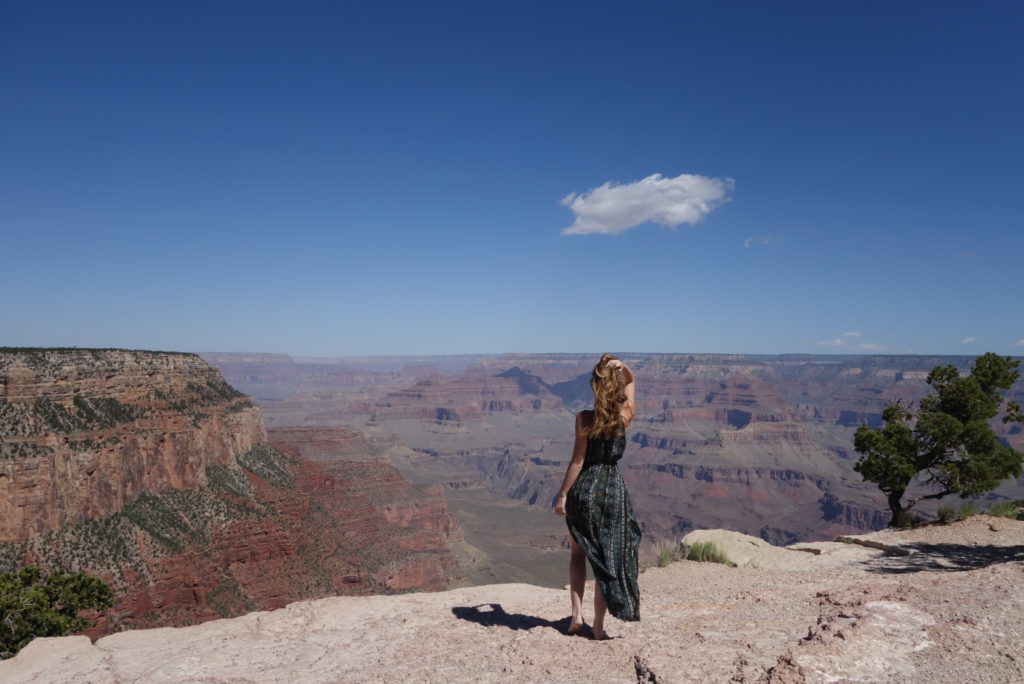 You know when you grow up seeing pictures of something and you feel like you almost don't need to visit because you've already "experienced it" through textbooks, pictures, videos, etc.? I unknowingly thought the Grand Canyon might be one of those places.
I was so wrong.
The first moment I layed my eyes on this massive canyon, my heart dropped – It started pounding so hard as if I just witnessed a miracle. Wow.
Words can't describe its' God-made beauty, and no picture will ever do it justice.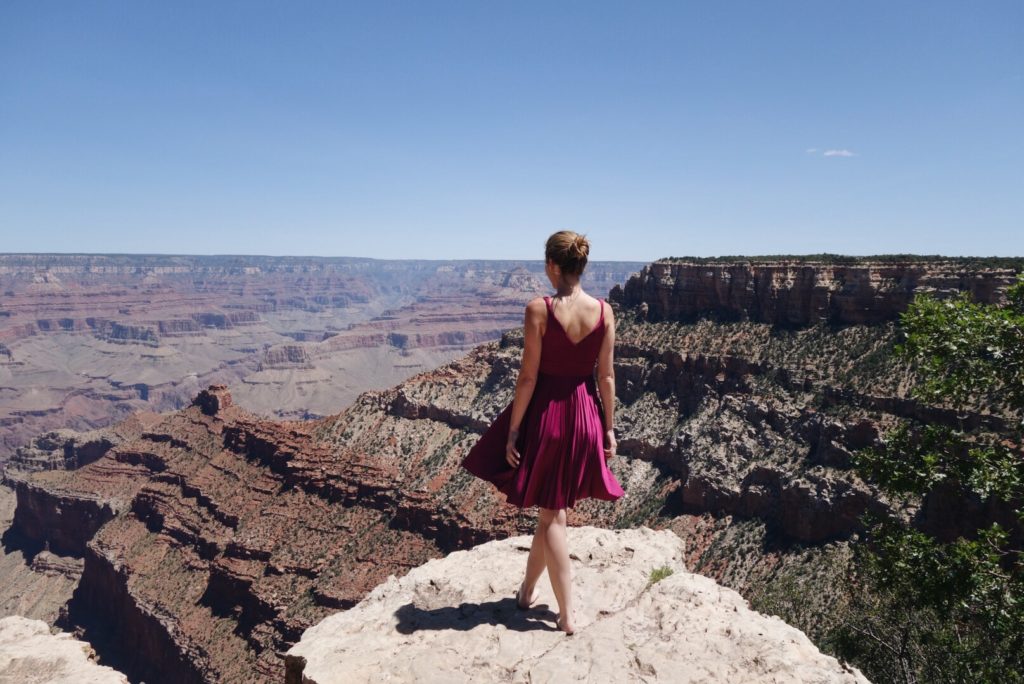 Bryce and I visited the south rim of the Canyon. We were so pleasantly surprised by the organized tours, maps, and basic information they provide at the shelter when you arrive. You can come with nothing and leave with everything (PTL – Because we came with a couple of sandwiches and an adventurous spirit – ha!). As I mentioned on my Instagram Post, Bryce and I drove a total of 7 hours to experience the Grand Canyon for 2. We didn't have much time to lollygag – Our flight out of AZ was that evening! So, out of the multiple shuttle-tour options (listed below) we chose the 50-minute tour that took us to 5 overlooks.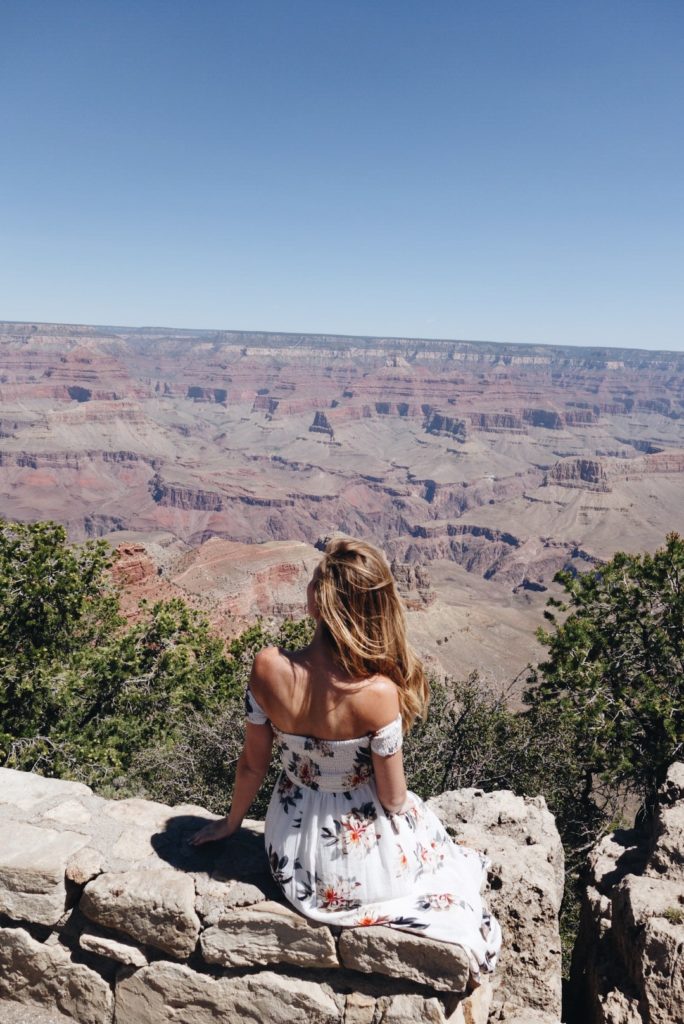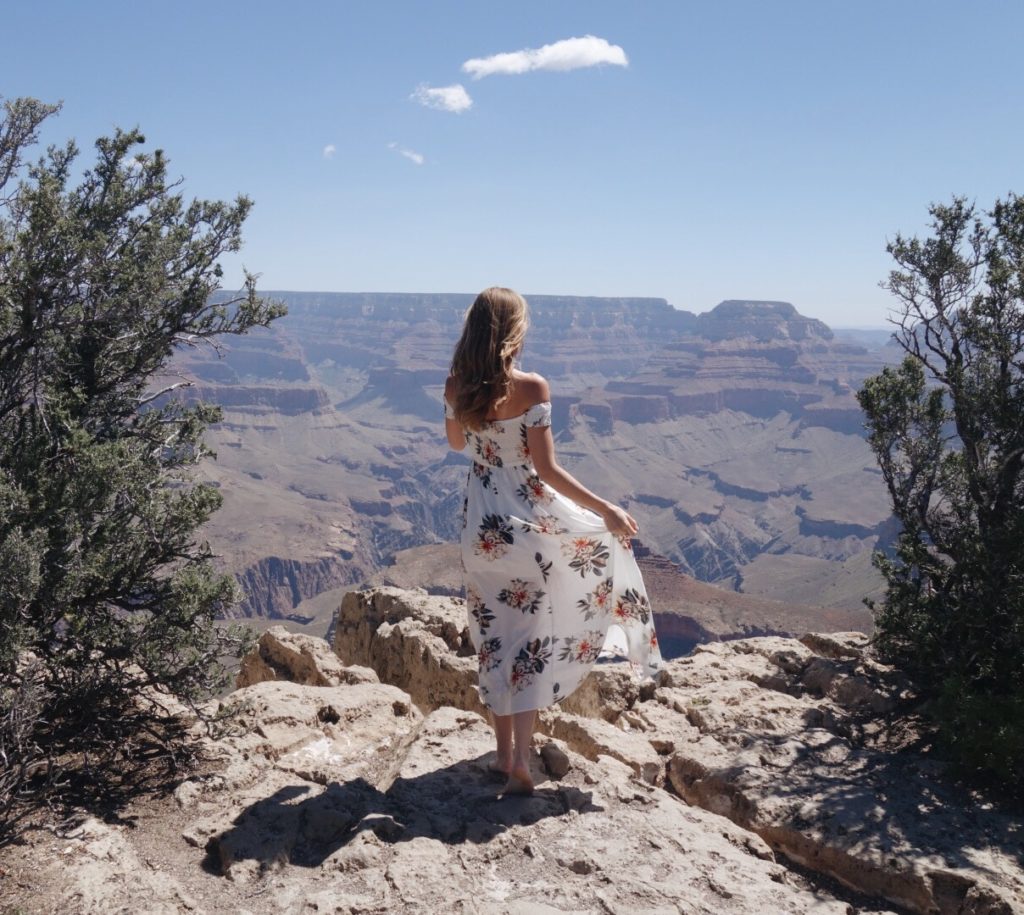 Shop the look:
We were so thankful there were shuttles. Some of the overlooks only allowed shuttle transportation, which made the experience feel special! To top it off, there's no extra fee for shuttles after you enter the park – So definitely take advantage of them! Being able to look out the window while your tour guide navigates was a WIN for us.
If you're coming from the south, like us, I've listed your shuttle options below! We went to the Kaibib Rim (Orange Tour) and absolutely loved it.
SHUTTLE TOURS – South Rim
Quick things to know before you go:
A park pass for the day is $30 per vehicle. More details here.
Our shuttle rotated every 15 minutes. So when you get dropped off at an overlook, another shuttle will be there for you very soon! Perfect situation if you're trying to snap the perfect pic.
As you can imagine, it's crazy windy and chilly at these overlooks (even in the dead of summer). I brought a jacket to wear over my dresses for the in-between time.
Pack snacks and drinks! We brought some water and sandwiches in our backpack and were very thankful we did!
Keep that adventurous spirit, friends! This world is meant to be seen –
Until the next time!
XX – Bec