We covered the game day experience for the Royals over at The K, and now we are heading next door to their neighbors at Arrowhead Stadium! Football season is in full swing and our Kansas City Chiefs are the only team in the league that remains 4-0! Naturally, the energy at Arrowhead was loud and proud! We went on Monday Night Football to watch our boys take on the Washington Redskins!

OUR EXPERIENCE
As the loudest stadium in the NFL, you can imagine what our tailgate scene in like! Loud music, yard games, people cheersing, grills everywhere and a united pride for our city. Will you cheer on the Chiefs with us?!
If you came to a Chiefs game you'd see…
Buses decked out in Red, Yellow and White: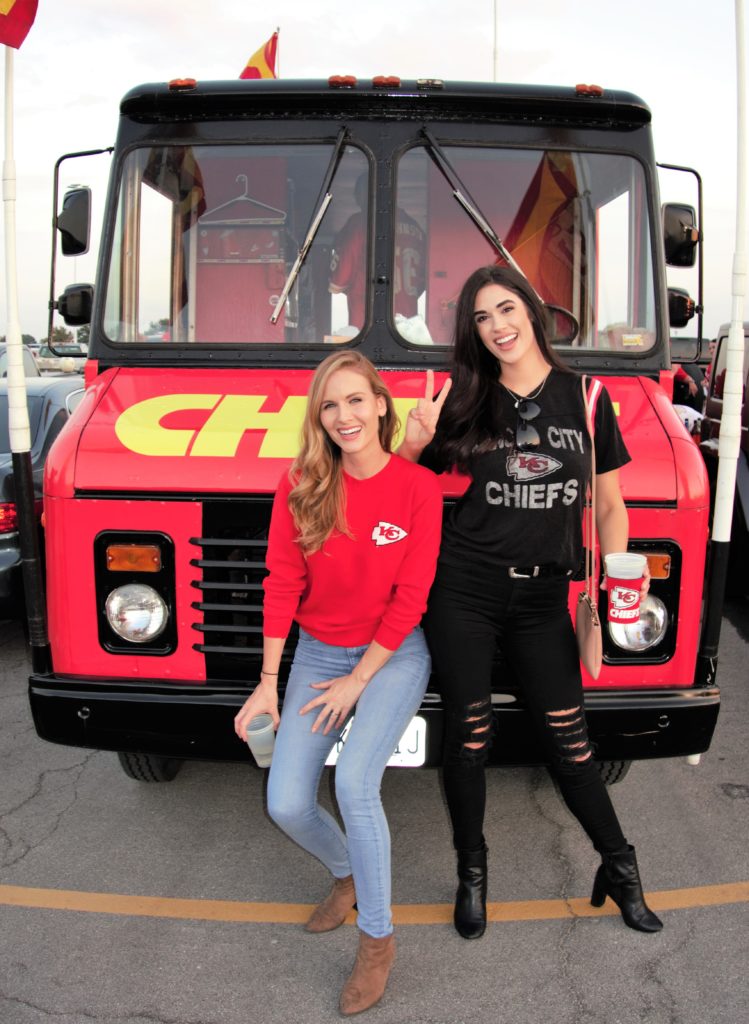 Herds of people doing the Tomahawk Chop: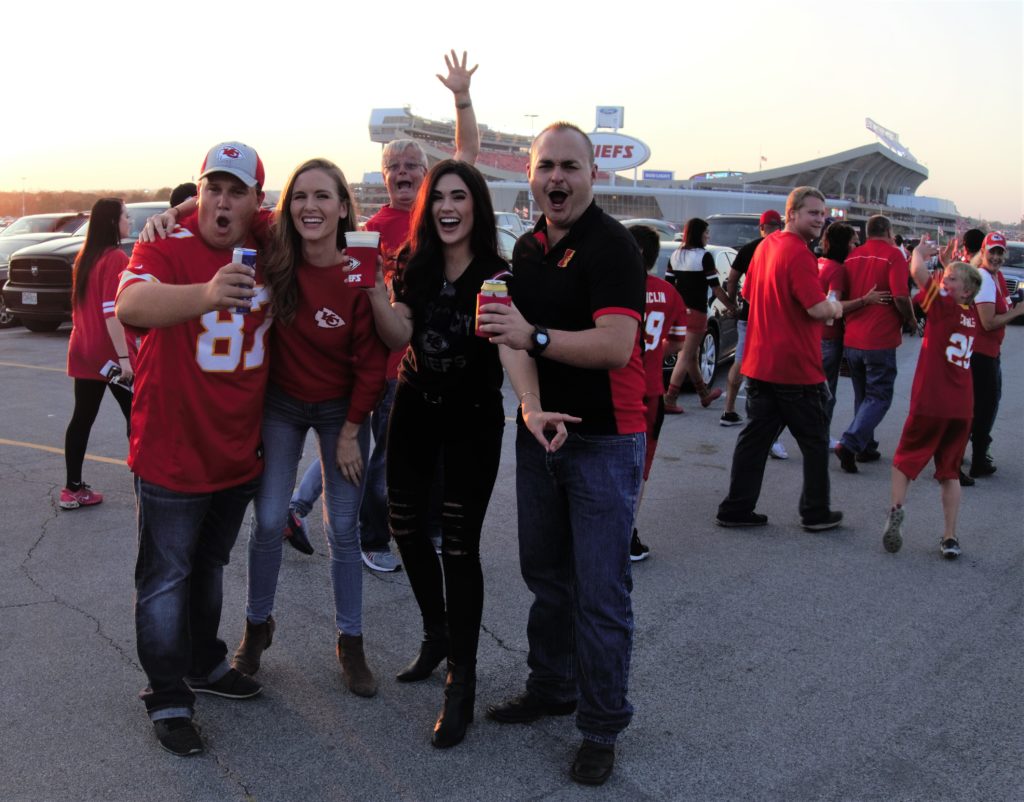 BBQ, BBQ and more BBQ: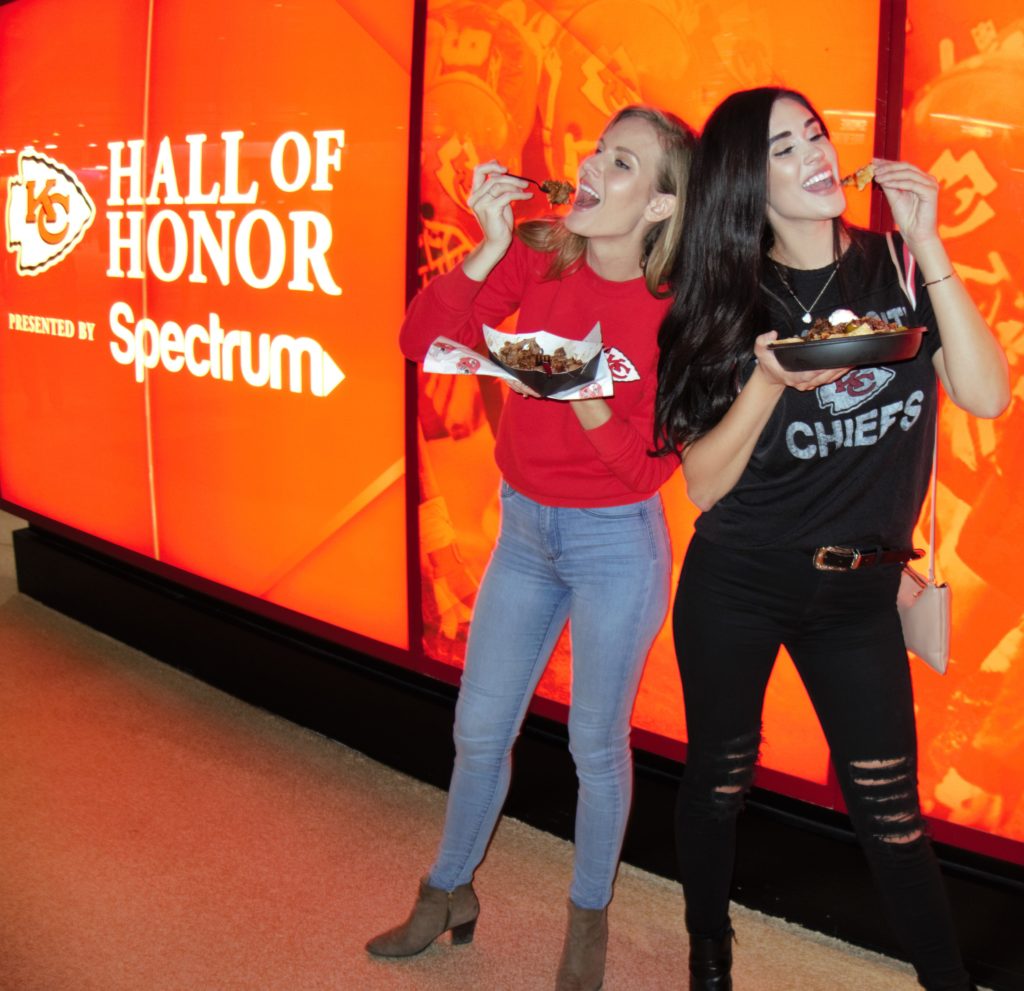 Ample amounts of places to take pictures outside of the stadium: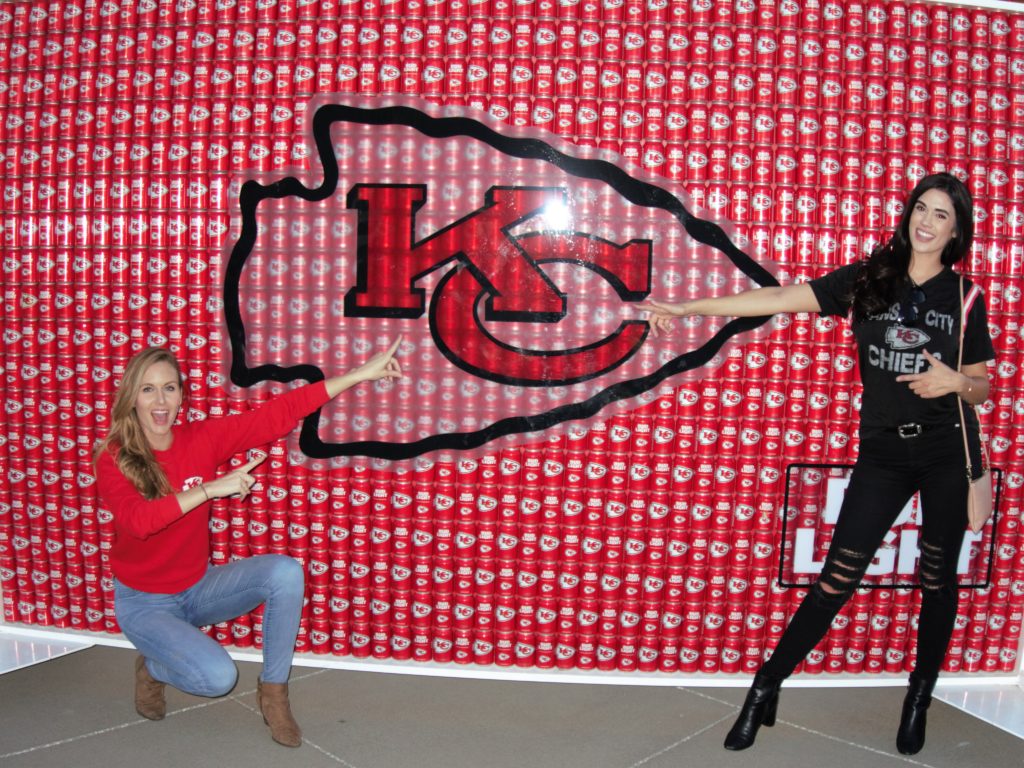 And some unbeatable food:
Little Pig BBQ
Loaded Fries
If there's one thing you need to try at Arrowhead, it's the Loaded Fries from Little Pig BBQ! French fries, baked beans, barbecue pork – All combined in one delicious shareable dish, you'll be thinking of this meal days after! The best part about it? The BBQ is the main dish, the fries are just a compliment!
Plowboys BBQ
BBQ Nachos
These nachos come loaded with BBQ pork and nacho cheese. Yet we went to the condiment cart and added a little extra – We topped ours with some jalapenos, sour cream and some more BBQ sauce (we can never have enough)!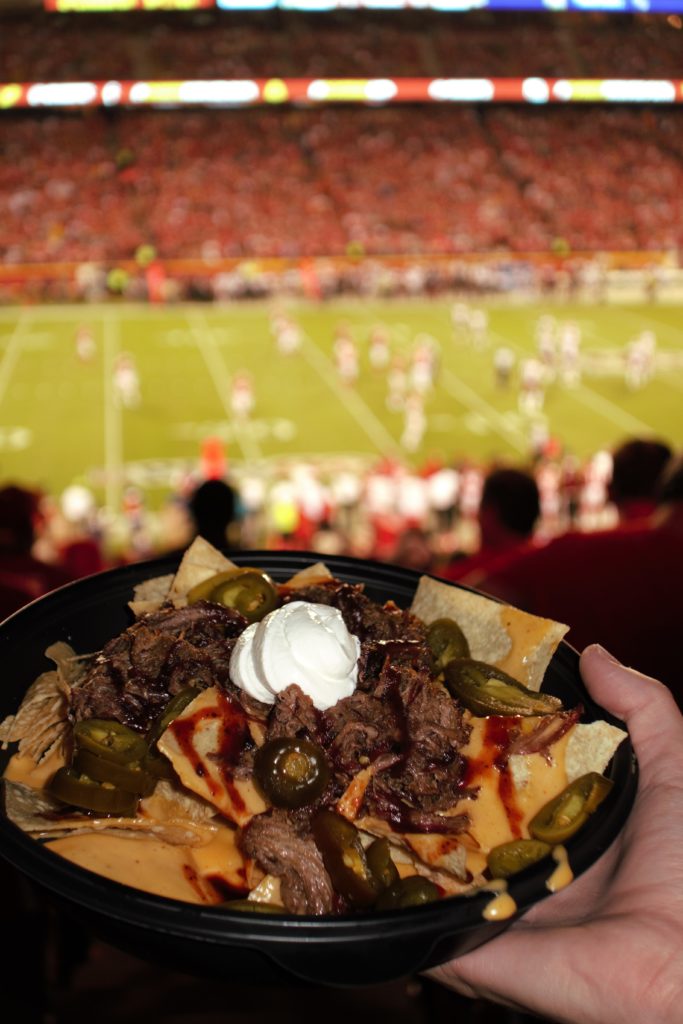 Smoke Brewing Co.
Mexican Corn
Better known as Elotes, this charred corn on the cob is filled with a creamy, delicious flavor! Although it isn't the first thing you would think to order at a football game, you certainly won't be disappointed! It does require a little bit more work to eat – so if you're lip gloss is poppin', be prepared to re-apply!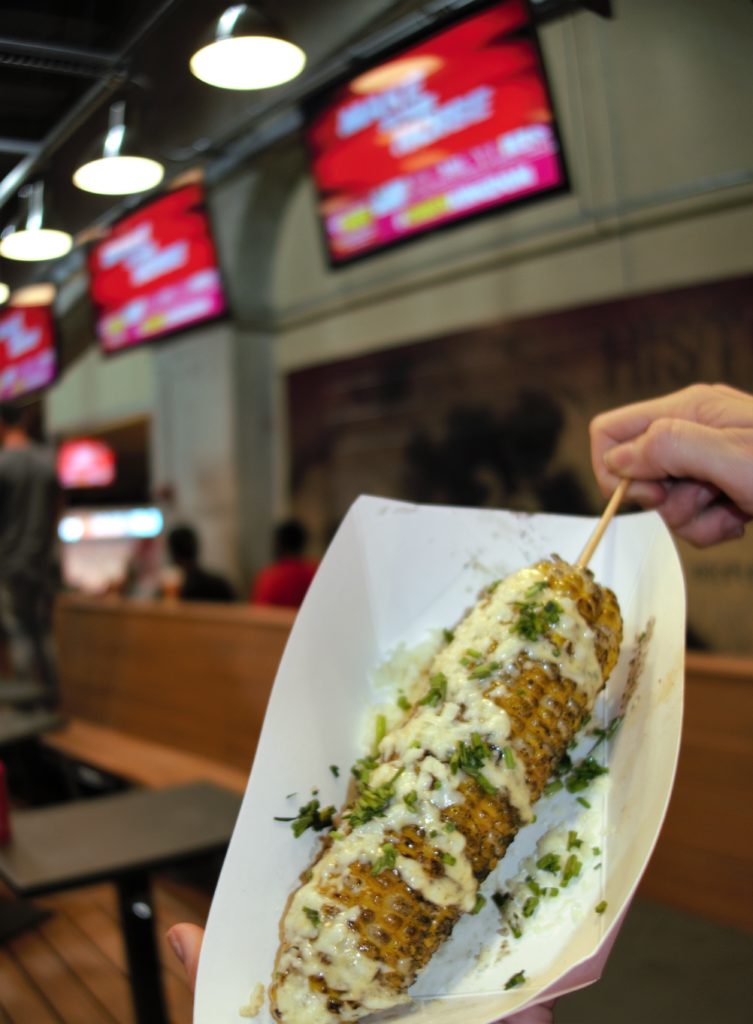 Draft Room
Take a break from the noise and grab a drink and some food! With a full buffet option, two full-service bars and TV's everywhere, you won't miss a beat of the game! It's tucked away and open to the public. This will definitely be our hangout during the winter months – The perfect break from the cold while still enjoying the Arrowhead atmosphere.

THANK YOU to the Chiefs organization for showing us a game day experience at Arrowhead Stadium – We had a blast watching our team get a W on Monday Night Football!
Next week we'll be going back to our roots and sharing with y'all how we celebrate both of our alma mater on game day!
xx,
Bec