Before I dive into details, I'd love to share my favorite part about Leesa. They have a one-ten program which allows them to donate one mattress to a shelter for every 10 sold. They've donated over 10,000 mattresses and the number continues to rise. What a neat way to be a part of bigger cause by purchasing something you already need!
Ever since I was little, I've always valued a good night's rest. Yep, I'm your 8-hours-or-bust kind of girl. For me, it's all about feeling rejuvenated and energized to conquer the long to-do list ahead. However, when life happens – as it always does – and the 8 hours turn into 6 or maybe 5… I need to make sure my sleep isn't interrupted.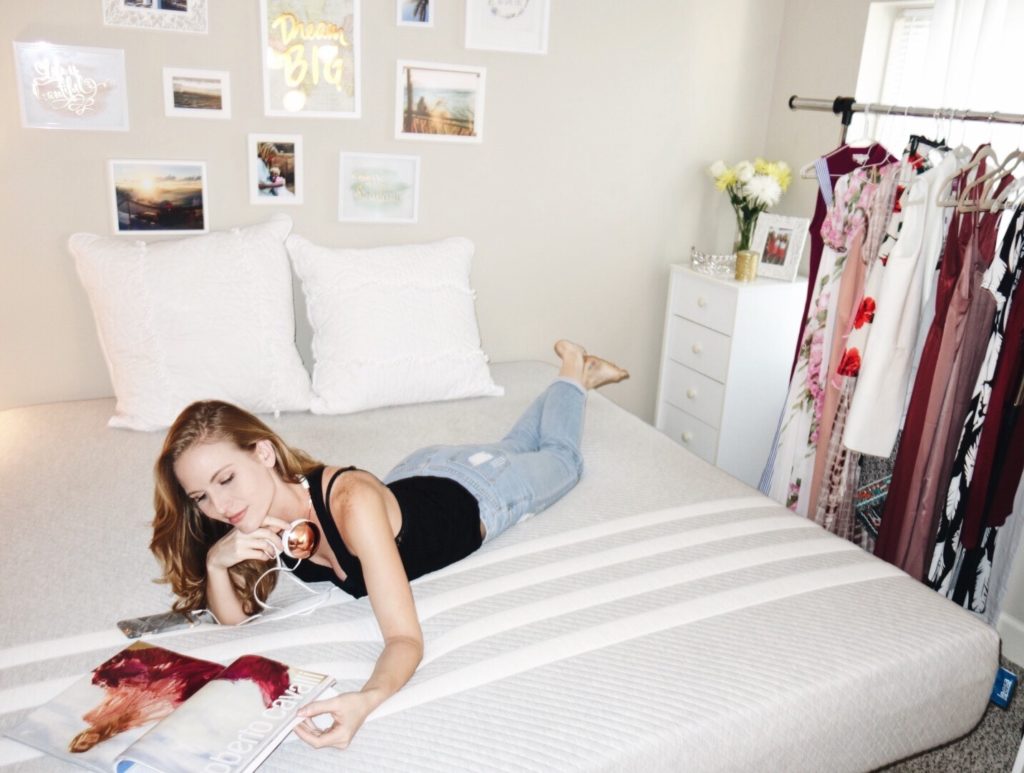 The Leesa Mattress is everything I've needed and more. It forms to my body the minute I lay down, allowing me to be deep in sleep quicker than my previous mattress. There are three layers to this mattress- The bottom layer is a 6-inch dense core support for strength and durability, the middle layer is a 2-inch pressure-relieving memory foam (heck yes), and the top layer is a 2-inch cooling Avena foam which allows air flow for a cooler night's rest. There have been a few times I even go to sleep and wake up in the same position. It cradles me. Puts me in a cocoon, of sorts. Before you know it  – I'm passed out!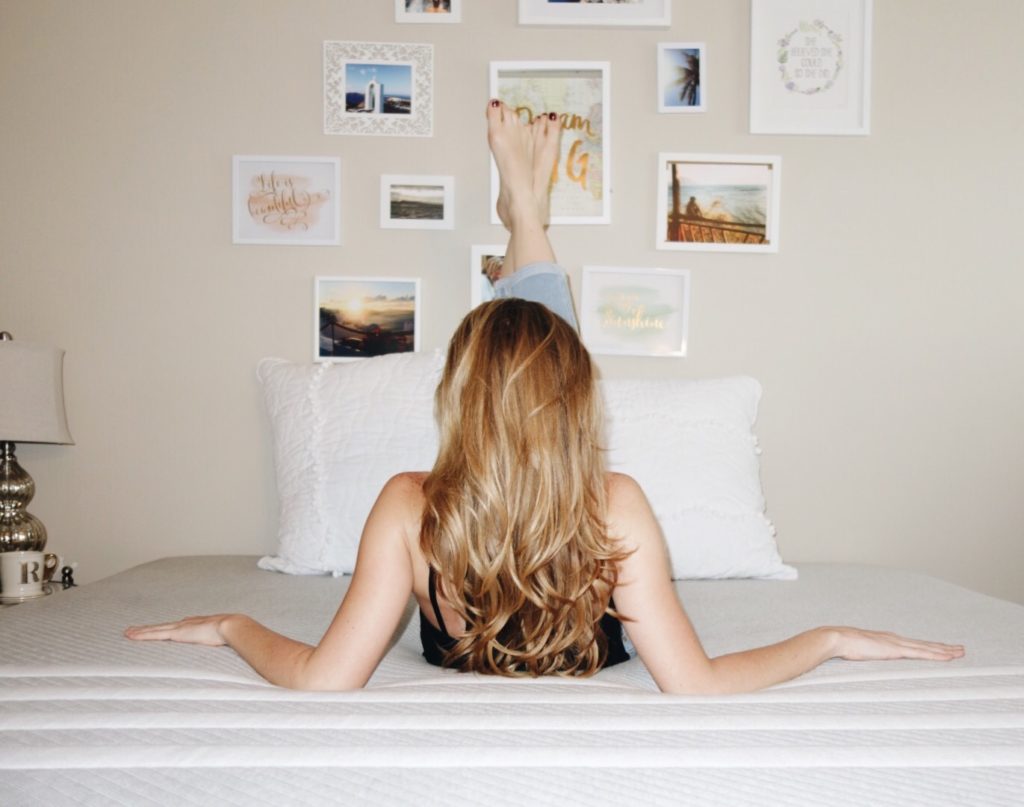 The craziest part is that this comfort is delivered right to your doorstep. This 100% American-made mattress comes compressed in a box – Yes, a box. No more mattress stores, no more asking your friend to use their truck to haul your mattress home. This baby comes right to you. If you want to bring your own mattress home, click here to order! Feel free to use the code: REBECCAMARIE to get $75 off your purchase! Your purchase includes a 100 -night risk free trial with free shipping! XX – RM