Sleep before and after Miami, not during. There are too many places to visit and food to claim!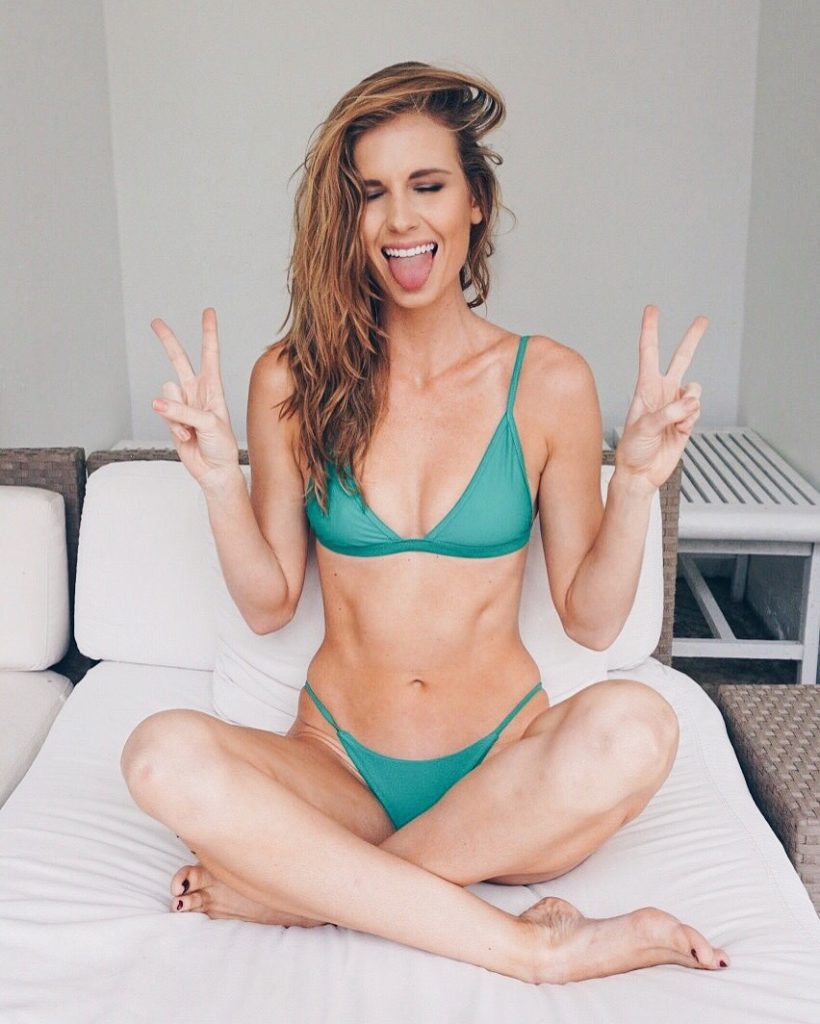 HOTELS: 
Vintro Hotel South Beach: This hotel is owned by Hilton so we were a bit hesitant. Due to the over-excitement when exploring new places, the average wake up call was 5 am! The rooftop is its own playground – Ping pong, hot tub, day beds, and colorful hammocks! Free drinks at arrival, bikes for any guest to use, unlimited coffee, water with fruit, and other small offerings available at all times. The rooms are very modern (i.e. under glow bed lights) with good detail. This small boutique hotel is one block off the main South Beach Collins drag. If you want a little escape with happy, careful vibes then this should be your temporary home!
Restaurants:
The Social Club – This is great spot to brunch. They have a decent sized patio and their servers are very attentive (rare to find when the tip is already built in your purchase)! The Eggs Benedict are great here! Definitely get some coffee while you're there too – It's a great Cup A Joe. You'll quickly notice that a lot of the restaurants on the South Beach strip are connected to a hotel. Take the time to wander the hotels before or after you munch! They're each so different and their décor is elaborate.
The Local House: This restaurant hit the spot. The Basic Breakfast is the perfect way to start the day. Make sure your meal comes with breakfast potatoes! The atmosphere at The Local House had a feminine flair – The table setting resembled a modern tea party yet there were relaxed and fun people dining.
Sweet Liberty: This American cocktail bar was extremely memorable. Their unique mix of cocktails, creative American food and live music was the perfect combo to jumpstart the night. You'll quickly feel like you're in Texas (ya'll). For drinks to sip, try the Basic Bitch and the Pink Chihuahua – They're winners!
Night Life:
Bodega: Two words – Go here. Although the great reviews guaranteed a good time, it's worth trying for yourself. When you arrive, it feels like you're inside a tricked out taco truck. Cool, yet the reviews mentioned a bar. Not long after arrival there were a noticeably large amounts of people trickling in and out of a porta potty door marked "Banos" – Clearly they were worth following. Alas – The speakeasy.
This is the electrifying night life that locals live for. Great drinks, great music. Early in the night it's relaxed with people sitting on the plush sofas. As the night continues it turns into a serious club. Dancing. Private party tables. The works. This is a must go.
Parking: DON'T DO IT! Unless you plan on hitting up the Keys, Fort Lauderdale, or other parts of Florida, do not rent or bring a car. Parking is hard to come by and very expensive. Usually have to pay by the hour, $4 per hour. Uber is your new best friend!
Keep that adventurous spirit, friends! This world is meant to be seen –
Until the next time!
XX,
Rebecca Marie