I've been compensated by Aveeno for this partnership. All opinions expressed are my own.
Hey friends!
With Valentine's Day just around the corner I've been doing all that I can to keep my skin looking its best! This winter's dryness has done a number to my skin so I was SO excited to learn more about Aveeno's Positively Radiant line that includes natural ingredients! This is the perfect time to press the reset button on my skincare routine, and I've been loving how refreshed these products make me feel! Shop the items here: http://bit.ly/RebeccaDunn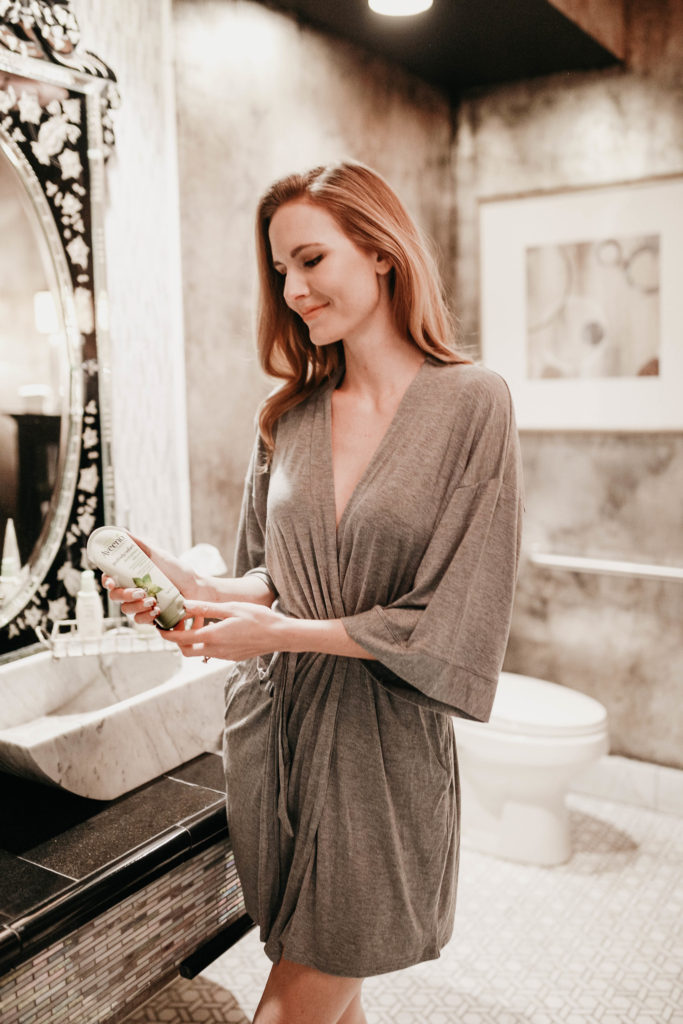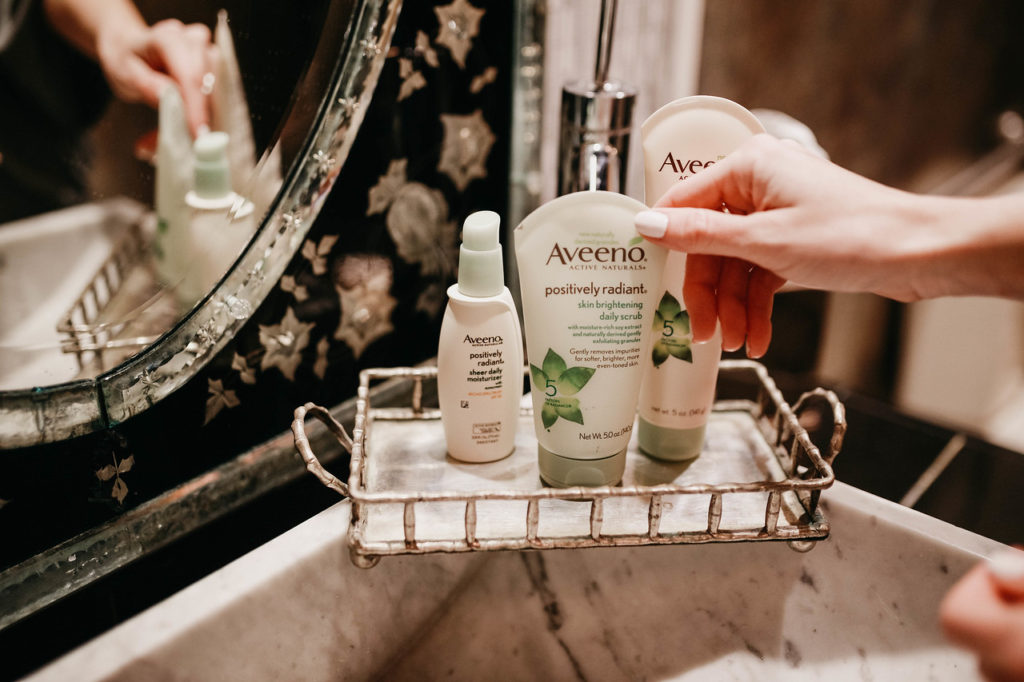 I have sensitive and easily-irritated skin and I've found that natural ingredients are the kindest to my skin type. Right now I'm using the Sheer Daily Moisturizer, Skin Brightening Daily Scrub and my personal favorite – The 60 Second In-Shower Facial!
This facial is perfect for anyone with a busy schedule and wants to reboot their skin. I use it twice a week and it's been leaving my skin feeling soft, smooth and healthy! All you do is rub it all over your face, let it sit for a minute and then rub it off! Your skin instantly feels moisturized and rejuvenated. The best feeling!
I've been using the Skin Brightening Daily Scrub in the morning and it's the perfect face wash to wake my skin up! With a light exfoliant, it removes impurities without harming or irritating my skin. After I use it I feel ready to conquer my day ahead! Oh, and it smells amazing!
I use the Sheer Daily Moisturizer after I wash my face with the Skin Brightening Daily Scrub and before bed every night. It instantly soothes my skin and leaves it feeling soft and youthful. It doesn't leave my skin oily and quickly calms any dry areas on my face. Perfect for people with both oily and dry skin like me!
And GUESS WHAT! We're hosting a giveaway to one lucky winner! If you want to win a $50 Rite Aid gift card, then visit this Instagram Post and tag up to 5 friends to enter! (The winner can use their gift card at Rite Aid store locations only). What's so great about the timing of this giveaway is that Aveeno Skin Care will be Buy 1, Get 1 50% off during the weeks of 2/4 and 2/25!
Here are the deals:
Week of 2/4: When you use your Rite Aid card, for every $40 you spend, you will receive $15 in Bonus Cash for your next visit
Week of 2/25: When you use your Rite Aid Card, for every $30 you spend, you will receive $10 in Bonus Cash for your next visit.
Who's ready to stock up on their favorite beauty products?!
Stay beautiful, friends!
xx – Bec