I have been compensated by HP for my partnership. All opinions expressed are my own.
Hey friends! The holidays are right around the corner, and I've partnered up with HP for their #ReinventGiving campaign. They're encouraging me to pay it forward this holiday season, and I've been thinking of creative ways to use my new computer – the HP Spectre x360 – to help me give back.
I've been trying to come up with a way to make an impact in another person's life. What resonates with people – A drawing? A message? How can I incorporate the Spectre x360? What's so neat about this computer is that it's ideal for every occasion –  It can become a tablet to draw and write and a tent to present. So, I've decided I'm going to write a short and sweet uplifting message on my tablet and present it while paying it forward. Stay tuned in a couple of weeks when I put this idea into action! I'm so excited!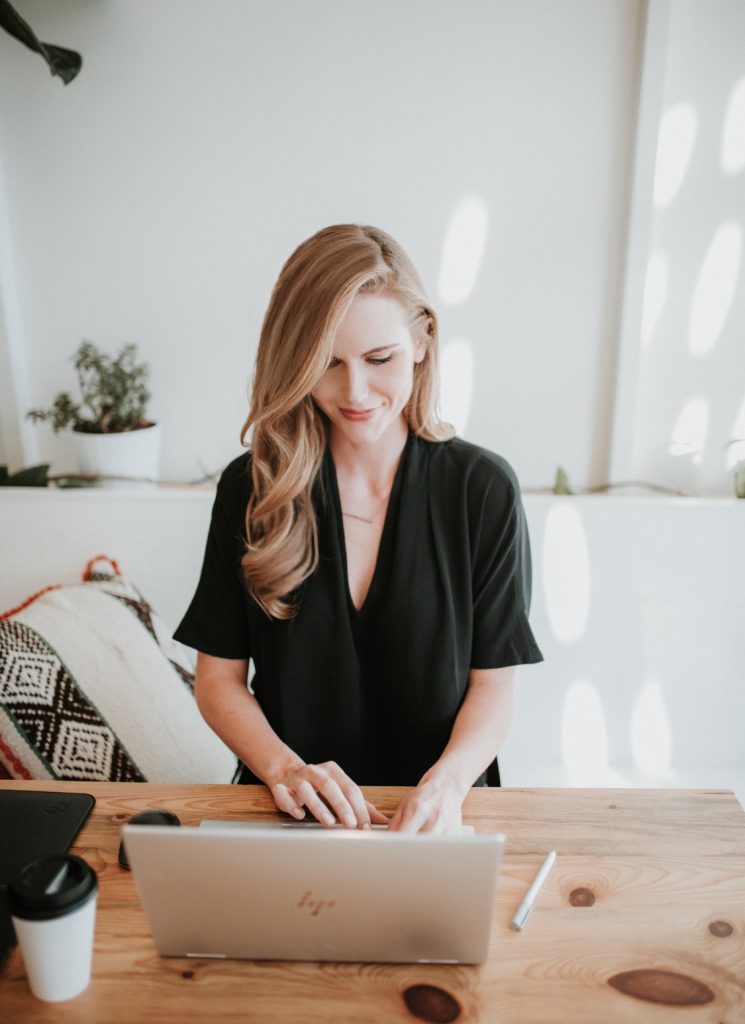 Now, let's talk about why I love this computer so much, shall we? If you're in a creative industry like me – pixelations matter. With 8.2 million pixels, the 3840 x 2160 resolution has blown my mind. For me, clarity equals certainty – My designs and pictures are so clear, making my presentations top notch. Along with that, the drawing capabilities – as I mentioned earlier – are incredible! Want to write a note on a recipe? Done. Want to personalize a picture? Done. You will have so much fun with the touch pen!
While all of these features are impressive, my favorite parts are simple – This computer is super lightweight and its battery life is unbelievable. With the HP Spectre x360 you can work over 16 hours before having to charge your computer. 16 hours! How amazing is that? No more frantically looking for an outlet at a coffee shop or airport – You're good to go. Speaking of airports — I love to travel, and this computer allows me to bring my work with me! Its' thin, sleek and lightweight body doesn't crowd my carry-on or hurt my shoulders. I hardly know it's there!
What features do you look for in a computer? To learn more about the HP Spectre x360 click here. To purchase yours today click here.
xx- Bec