There is something for everyone in this city, and I can't wait to share it all with you! Listed below are suggested spots to take pictures (with links to map locations), fun activities for you to do during your stay as well as some tasty spots to eat. Let's do this!
Great Picture Spots
*Tag me in your pics when you're adventuring SF so I can love on them! Can't wait to admire your creativity in these locations!*
The Ferry Building: After checking out the shops on the first floor, take the elevator to the lobby of the second and admire the impressive architecture. Fun note – The second floor offices millionaires and the third floor offices billionaires. We decided it was a good idea to network in the elevator.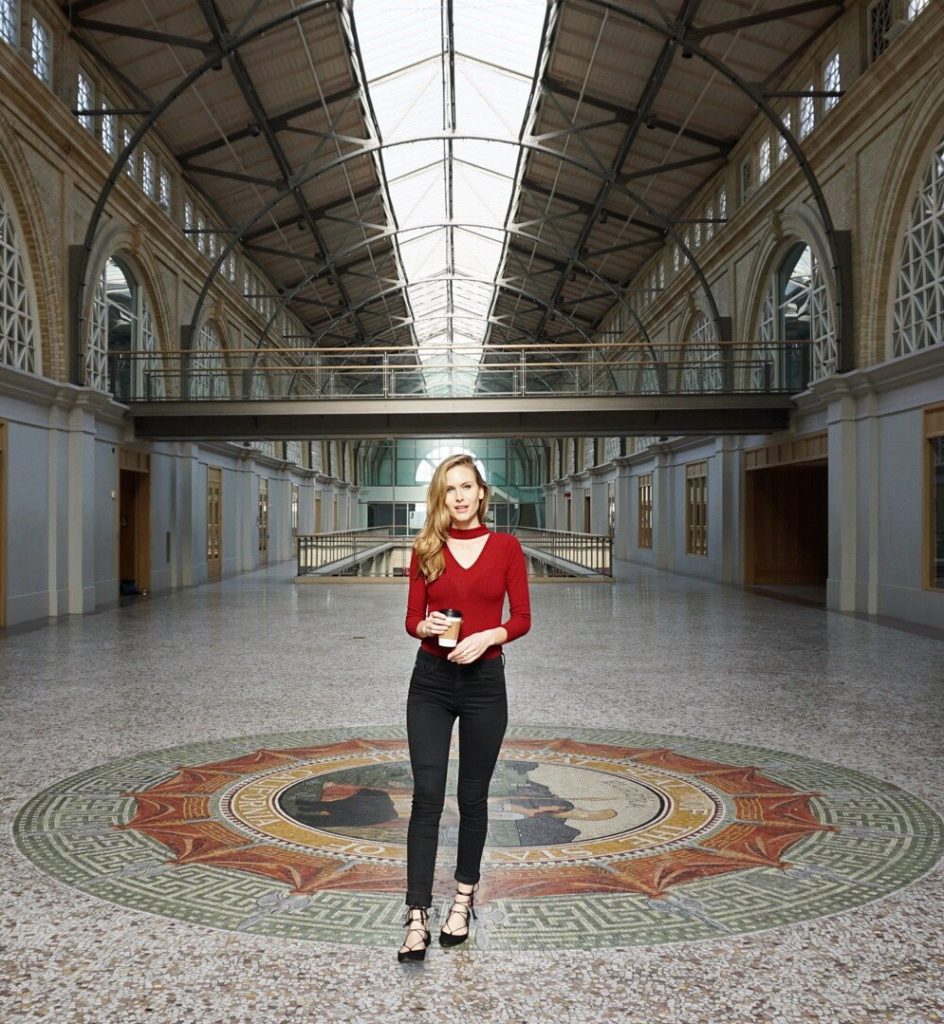 Billy Goat Hill Park: There is usually a swing that over looks the city on this hill. We were told by the locals that it's a hit or miss because somebody continues to cut the swing down (so sad!). Luckily, the view is incredible with or without it!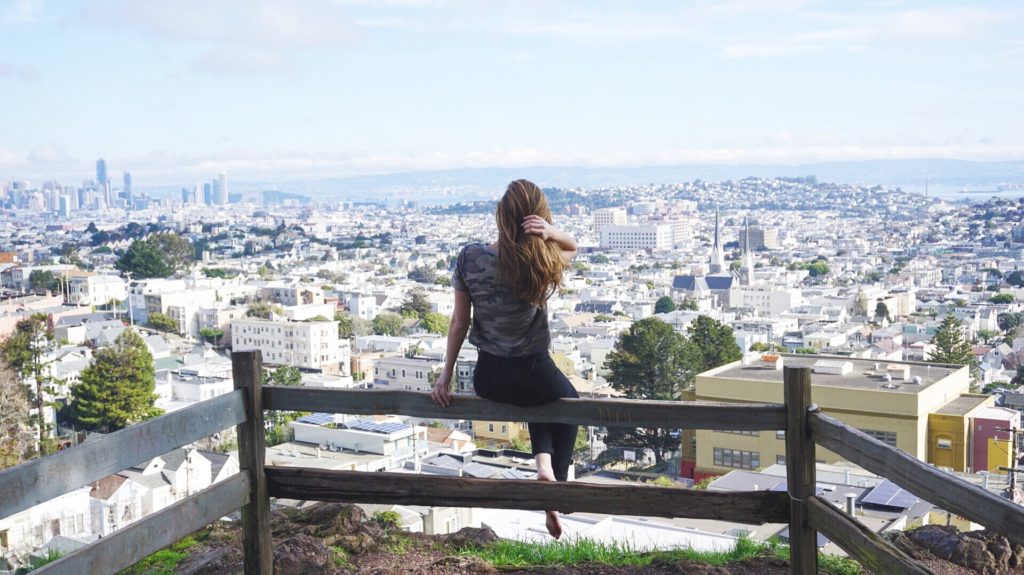 CityScape Hilton San Francisco Union Square: This is the hotel we called home for the weekend. Take Tower 1 to the roof to enjoy a birds-eye-view of SF. Woah!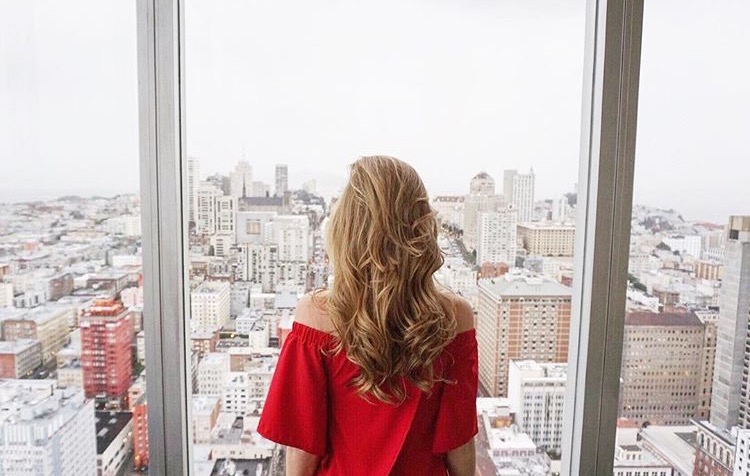 Golden Gate Bridge: This is an obvious must! Though finding that perfect spot may take some adventuring. We wanted a unique and up-close view, so we hopped a fence at the Golden Gate Bridge Vista Point and climbed down a hill to get here. We considered the rocky grounds well worth it. Tip: Park near Battery Spencer.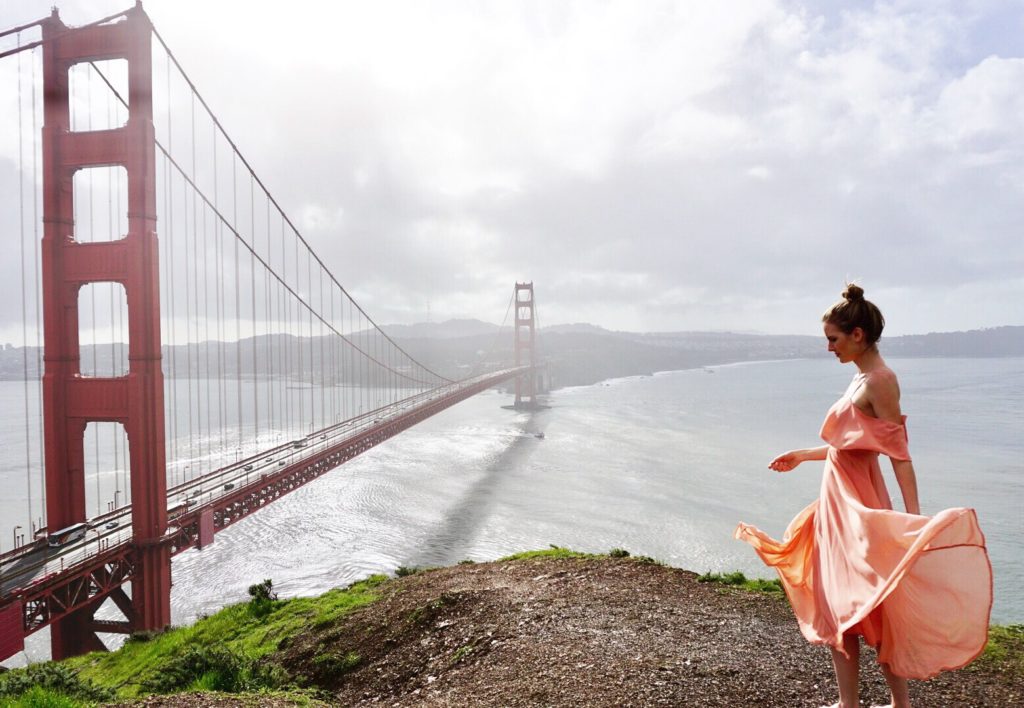 Restaurants
Boccadillos: This wine and tapas bar left a lasting memory on our taste buds. They will make you fall in love with vegetables after one bite of their Brussel Sprouts! We also loved their empanadas. Of course we had their champagne… that's just expected though, right?
Leo's Oyster Bar: Their decorator gets a gold star, and their employees are one-of-a-kind! Such a great experience. If you like seafood, definitely make a trip to this restaurant! We had the Seafood Bisque with Lobster, King Crab and Rock Shrimp (so filling and so good!) and the Steelhead Trout. For drinks we ordered Betsy's Buzz and the Garden Party (includes egg white – YUM!).
Activities
Baker Beach : Don't miss this spot! It is right by the Golden Gate Bridge, in fact it has gorgeous views of the bridge. Make sure to bundle up, San Francisco does not offer your typical beach weather. We walked the beach in sweaters, of course barefoot though!
Golden Gate Park : We recommend checking this out right after the Golden Gate Bridge and Bakers Beach. It is a great spot for a walk, picnic, or to check out the two amazing museums inside the park!
Muir Woods : If you get worn out from the traffic downtown then escape to this redwood forest for a hike! San Francisco is full of hiking spots just a few miles away and Muir Woods is definitely one of our favorites when we need some fresh air.
Keep that adventurous spirit, friends! This world is meant to be seen –
Until the next time!
XX,
Rebecca