Hey friends! I've been going to Bare Med Spa for a few months now, and I'm so excited to give you skin updates! So far I've done a cryotherapy session, and three hydra-facials.
My skin is tough to understand – I have oily spots as well as dry spots on my face and I've always been interested to learn how I can treat both. I also get these little under-the-surface bumps (they're a complete mystery to me) and the hydra-facial has proven to improve the overall texture of my skin.
It's the perfect treatment because it hydrates my skin while cleaning and extracting bacteria. Instantly after the treatment my skin feels lighter and healthier.
---
Here's how it works:
Step 1: Cleanse
They uncover a new layer of skin with a soft exfoliation and resurfacing.
Step 2: Extract & Hydrate
They remove bacteria and dirt from your pores with a suction (this isn't painful at all – It's satisfying!). They then nourish with intense moisturizers that hydrate your skin.
Step 3: Protect
The final step is so refreshing. They infuse your skin with antioxidants and peptides.
---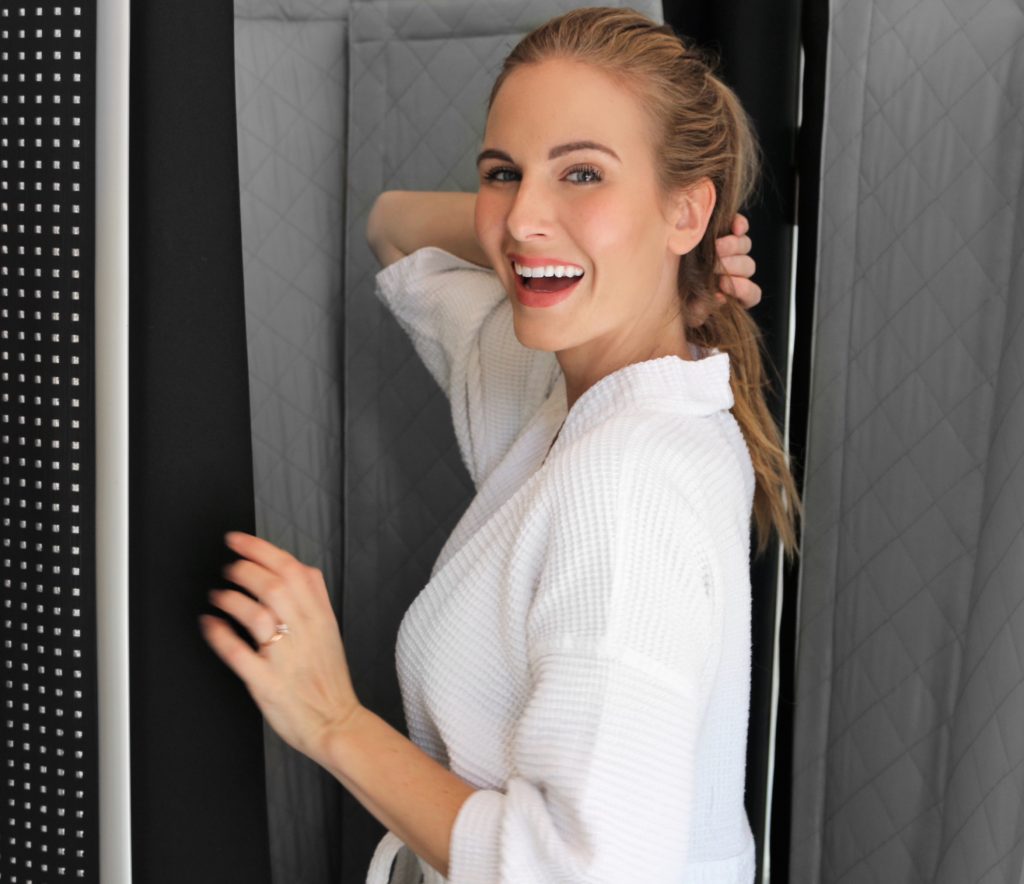 It's truly amazing! When I visit Bare Med Spa I always work with Tracy at the downtown location – She's incredible! She looks at your skin and tells you what treatments are the  best fit. She also makes you feel comfortable, which is important to me – No skin problem is an unusual one!
If you visit, be sure to use the code 'Rebecca15' to get 15% off your first treatment! And make sure you let me know what you think of the hydrafacial! It was such a new thing for me and now I'm hooked!
Stay perfect, beauties!
xx- Bec