Sporting KC is all about the fan experience. Sporting goes out of their way to make sure every fan feels important, valued and appreciated. Every single part of their stadium is well thought-out, with a fan-first mindset. We took a full tour of the stadium and were beyond impressed by their accommodations.To give you all an inside look, we're going to talk about each level of the stadium. Let's go, KC!
UMB Field Club – This field level is one of a kind. If you want a true experience – welcoming the players to the field, watching the press conference, getting a field level look at the game, even entering the stadium the same way the players do – This level is truly unbelievable.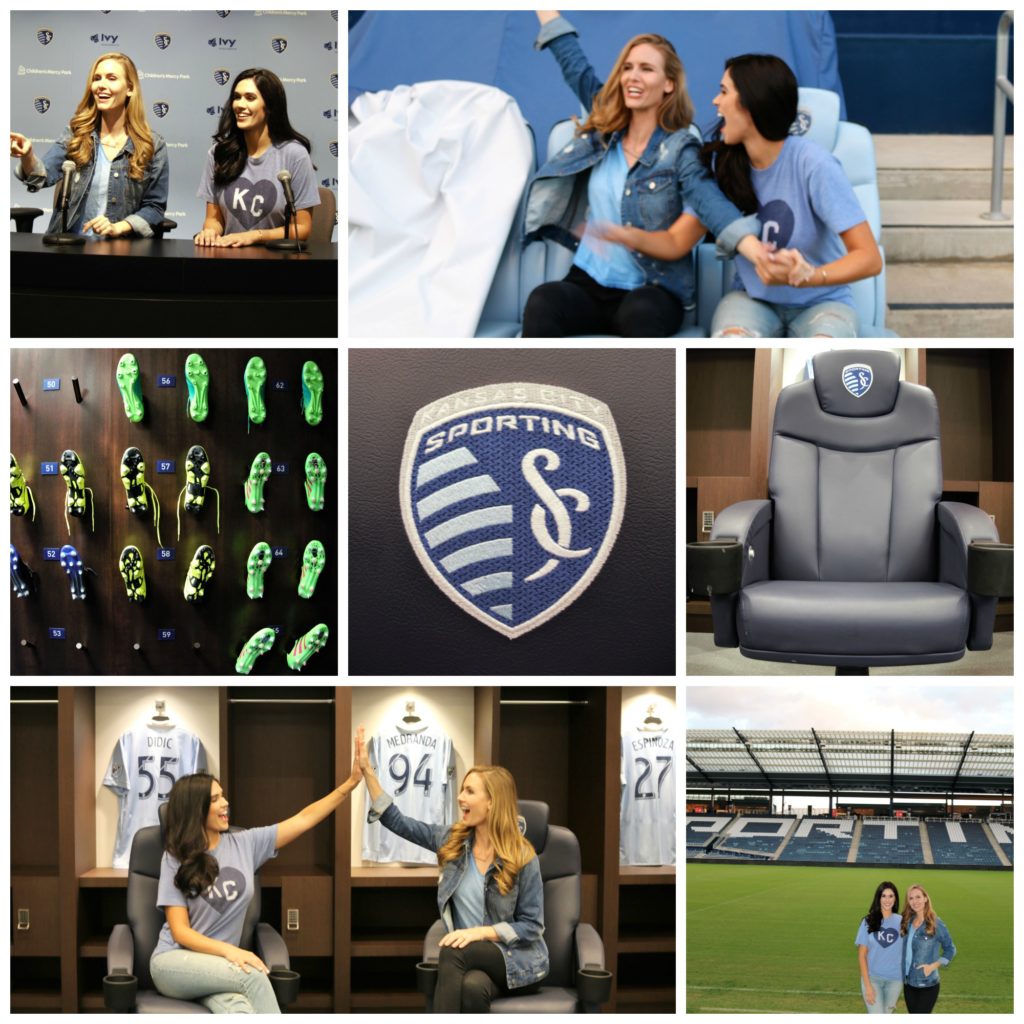 Ameritas Shield Club – This open-floor level is perfect for socializing. Tables everywhere, local food, and huge windows so you can keep an eye on the game! Not only do the top-notch  terrace tables and seating give you a premium experience, you also won't miss a minute of the game day atmosphere!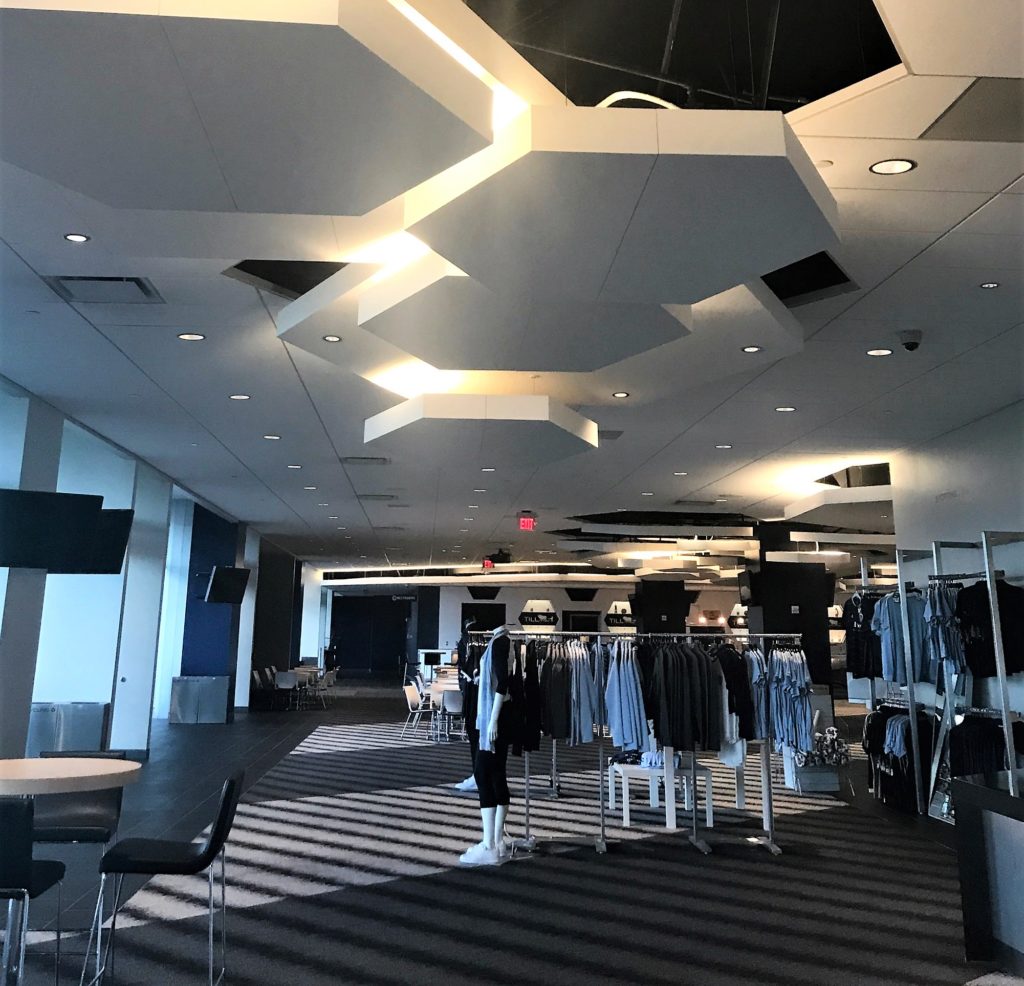 IVY Investments Executive Level – This level is top of the line. If you want to experience the premier seating option at Children's Mercy Park, look no further! This is the level the owners call home, if that tells you anything! These suites can accommodate anywhere from 15 – 35 guests while providing an in-suite food and drink attendant to ensure your guest experience!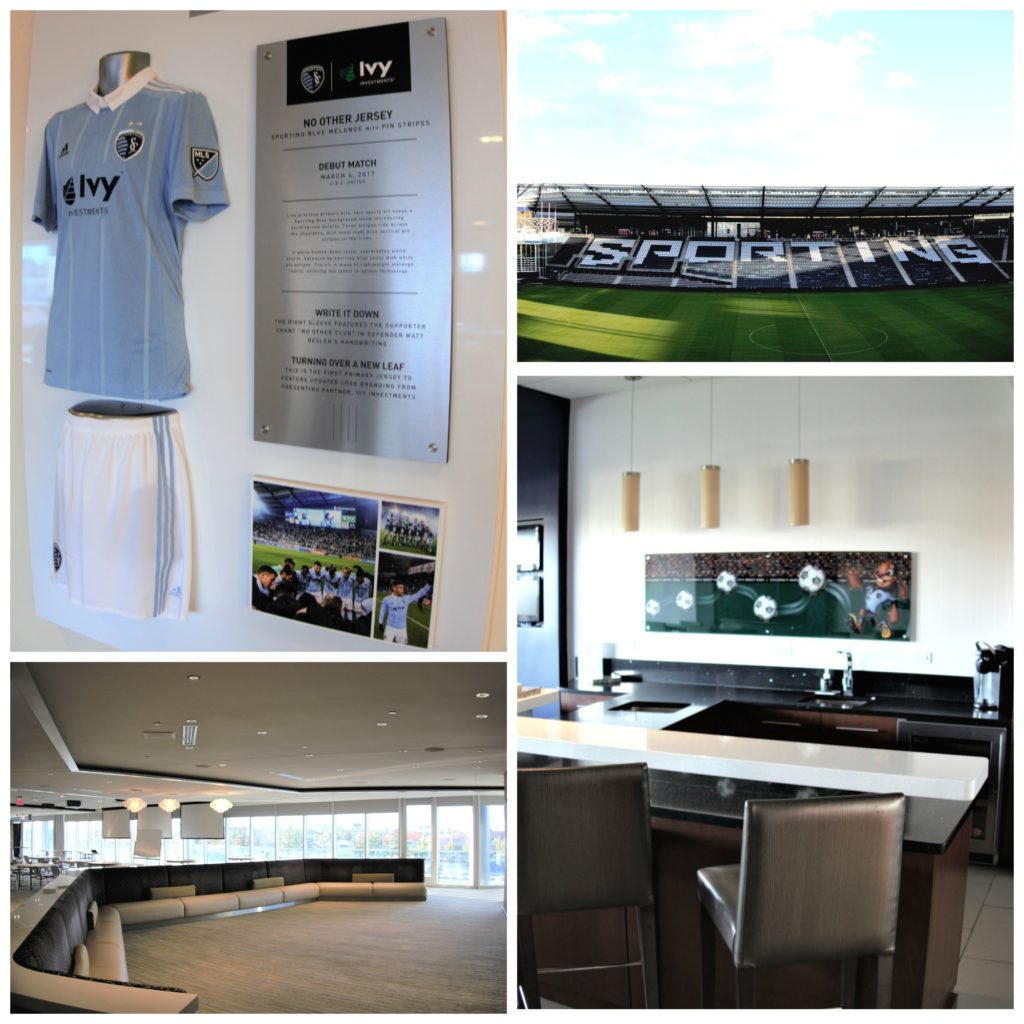 Signature Level – At The Signature Level you get it all – From sitting in your private suite to socializing with other fans in the lounge, you are sure to have an experience here! The Party Suite is located on this level with an incredible view of the field and a premium suite experience. At every home game, a child from The Victory Project and their family is welcomed to the Party Suite to enjoy the game. If you're unfamiliar with The Victory Project, it is Sporting KC's foundation that "unites players, staff and fans to help children battling cancer – and all of life's challenges."
Things are happening…
A state-of-the-art training facility is being built right now.
The National Training and Coaching Development Center is going to take US soccer to a new level, and it's all happening right here in KC. The combined vision of of Sporting Club, Children's Mercy and U.S. Soccer is going to change the way we look at coaching, thanks to their highly advanced amenities.
Opening this December, NTCDC will act as the training facility for Sporting, while also accommodating national teams and clubs. There are also dedicated spaces within the facility for Children's Mercy Sports Medicine and Rehabilitation Center, as well as spacious classrooms and coaching amenities for the U.S. Soccer National Coaching Education Center. This will make Kansas City "the hub for youth athlete sports medicine services and overall soccer development in the United States."
We're excited to see what this does for our city, as well as US Soccer. In our opinion, this is one step closer to a World Cup!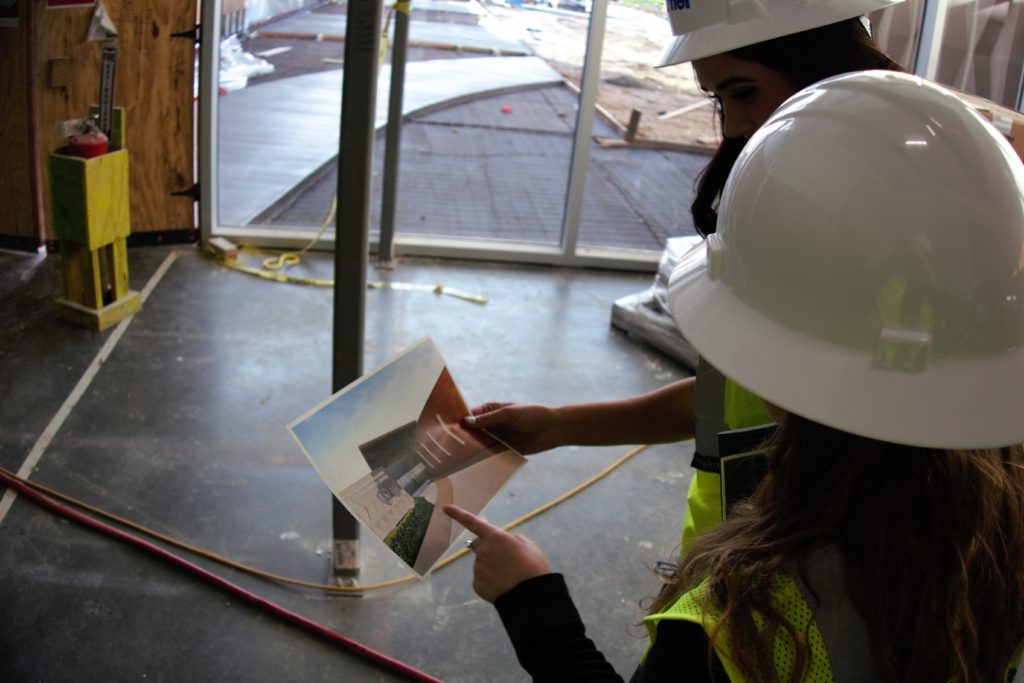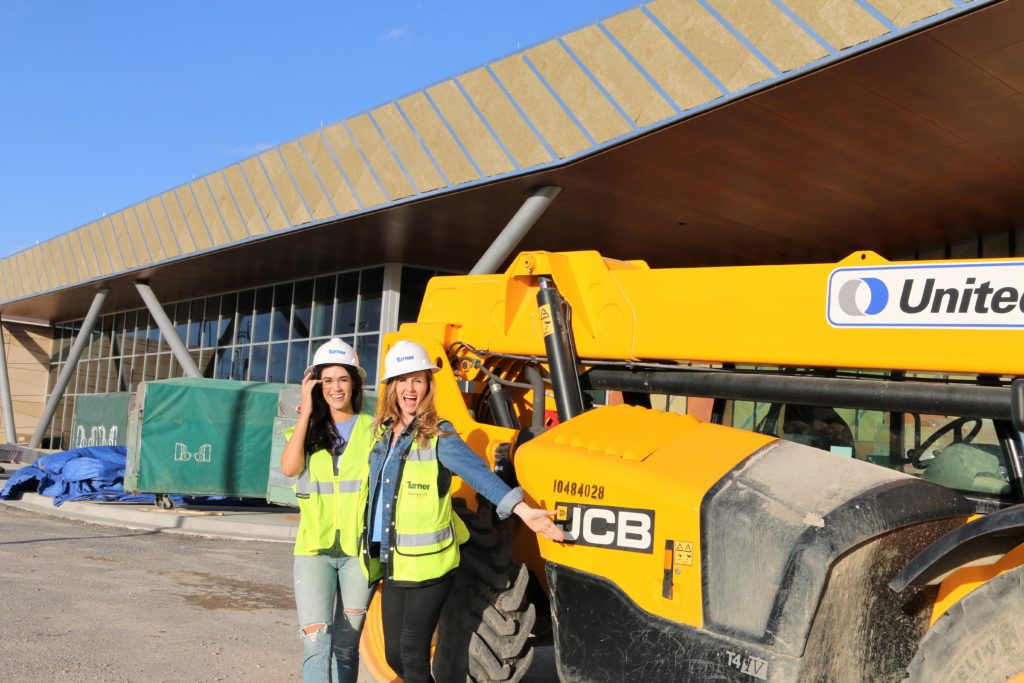 As for the game… You're going to want to experience it yourself!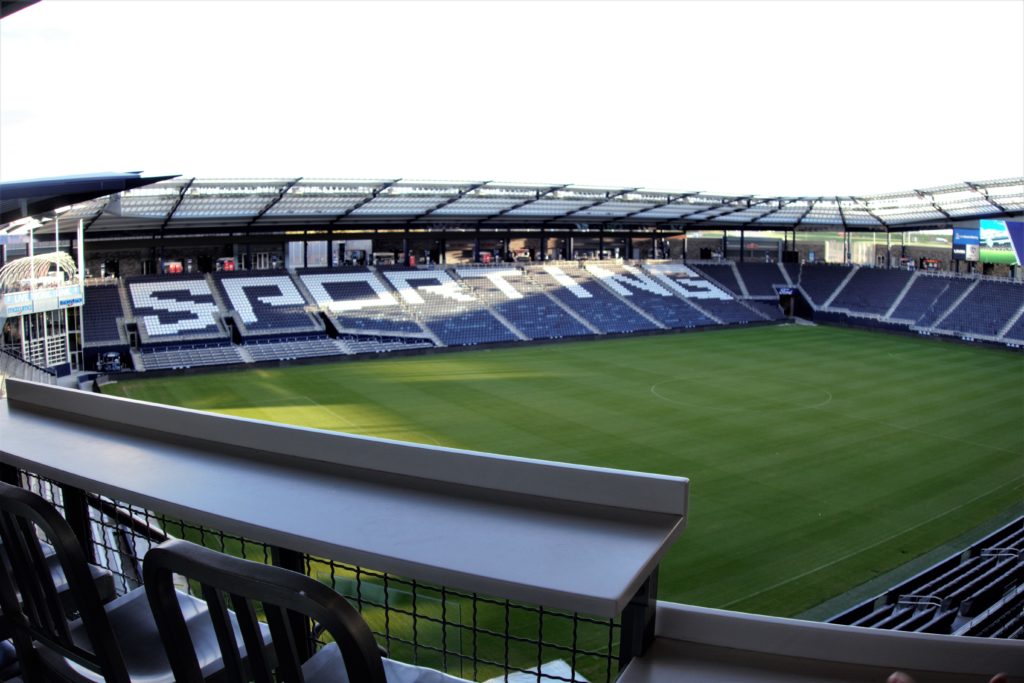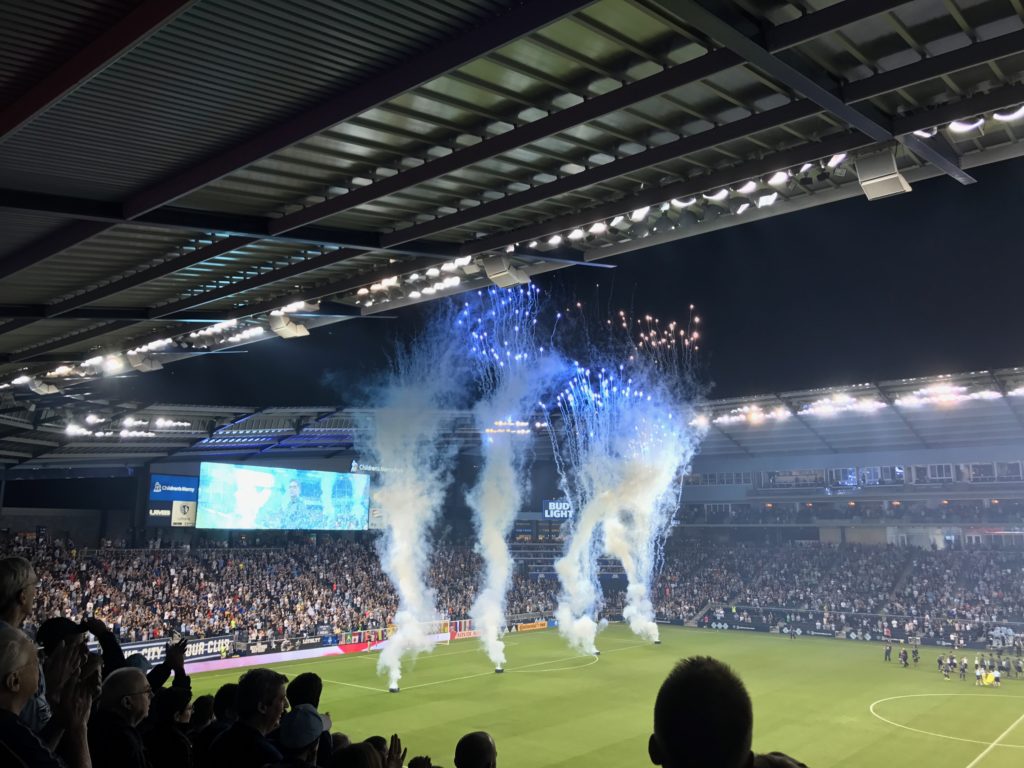 Sporting KC's regular season might be over, but that doesn't mean soccer is over for Kansas City quite yet. SKC begins their postseason play against Houston Dyamo this Thursday (October 26th) at 8:30 p.m. in knockout round! THANK YOU to the Sporting Kansas City organization for giving us the grand tour!
We hope you're ready for the last experience of our sports category… We're headed to Independence, Missouri to cheer on the Kansas City Mavericks hockey team! We have a feeling you'll want to see this one… stay tuned!
xx – Bec