As the New Year is upon us we are finishing 2017 with a cozy, KC staycation to close The Ultimate Guide to Kansas City for the year!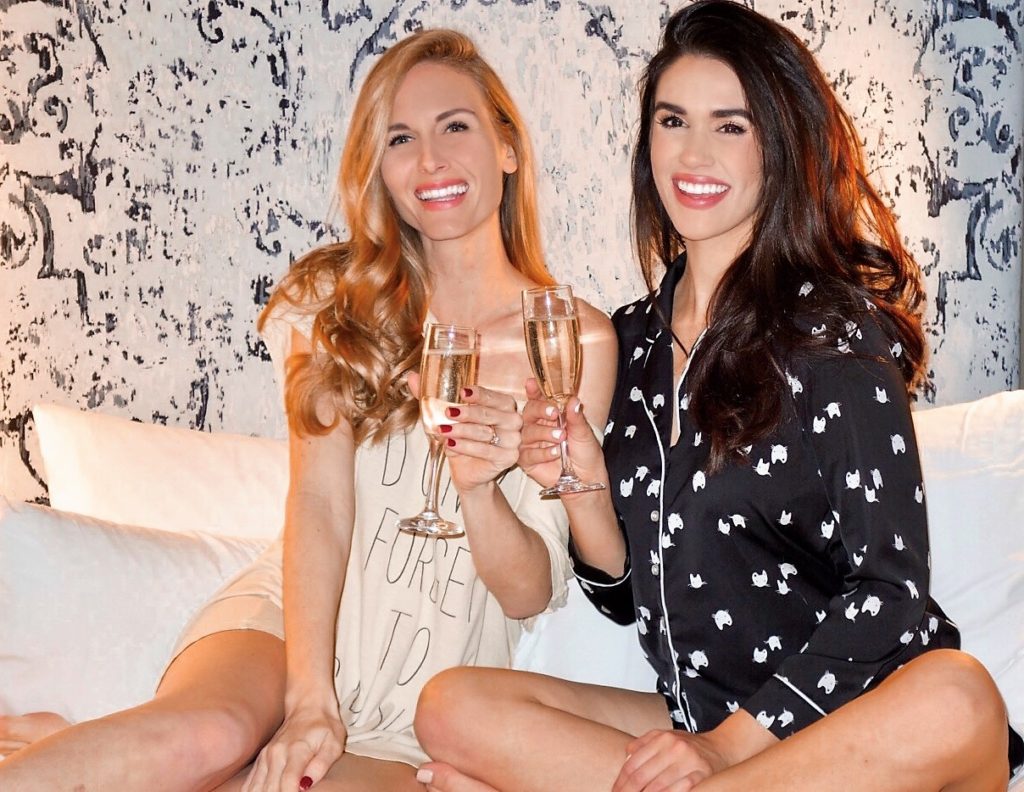 What better time to treat yourself to a little R&R than at the end of the year, closing the holiday season? We are sharing all about our staycation at The Fontaine Hotel located conveniently on the Country Club Plaza! They've worked hard to make The Fontaine Hotel represent KC – From ensuring guests have a genuine experience with some midwest kindness, to the earth-toned decor to showcase KC's strong roots.
Pool and Bar: This rooftop bar and pool is unlike any other in the KC metro area. We would try to describe it here, yet we think only pictures can do it justice. Check it out!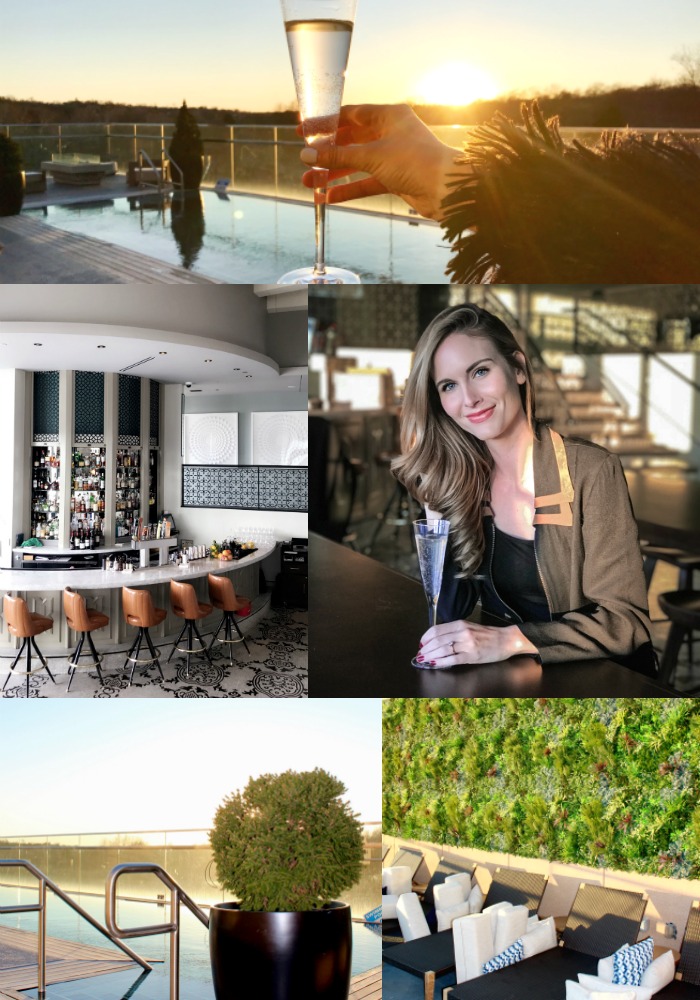 The Parker: The newly renovated restaurant at The Fontaine Hotel is nothing short of exquisite. A dining experience that Executive Chef Kevin Nicholls has created to honor classic American dishes with a modern day twist. In addition to the delicious cuisine, the Parker has designed an exceptional cocktail menu with a drink that everyone in your group will love! They also offer offer beer-pairing meals in a true KC fashion.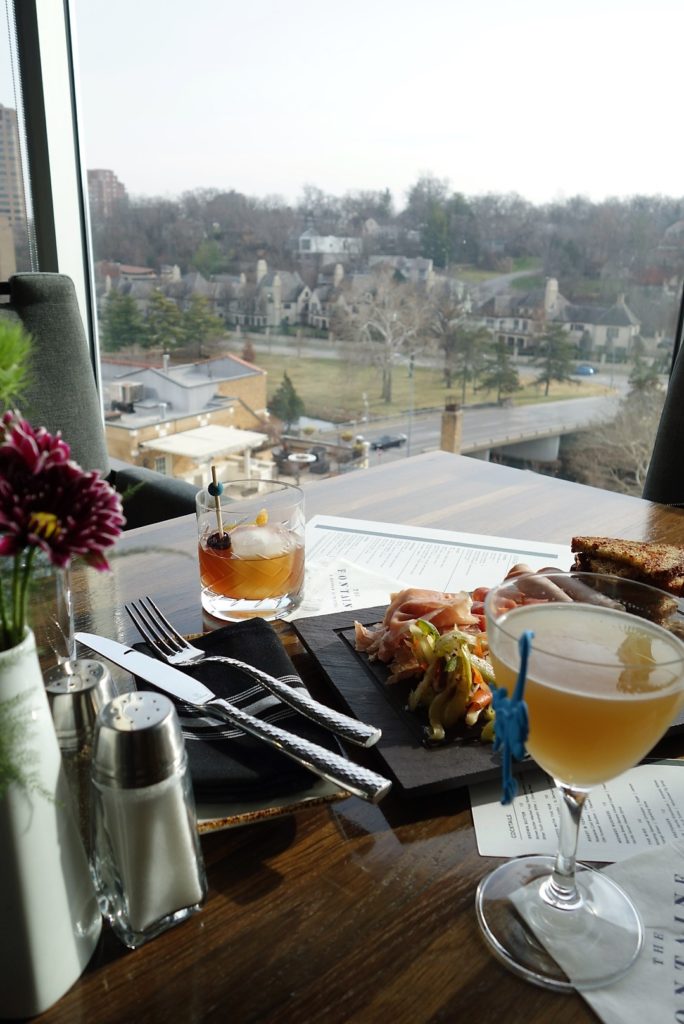 We dined in at The Parker for lunch before ending our staycation; here are a few things we ordered from the menu!
DRINKS: 
Monkey Business: Banana Bread Infused Cognac, Fresh Lime, Vanilla Garam Masala Syrup
Brown Butter Bourbon: Brown Butter Bourbon with Cream Soda
Thomas Schmitt Riesling
Louis Martini Cabernet Sauvignon
LUNCH: 
Charcuterie Board: Cured Meats, Pickled Vegetable, Boulevard Pale Ale Mustard
Quinoa & Kale Power Bowl: Sweet Potato, Avocado, Tomato, Chickpeas, and Roasted Lemon Vinaigrette
Jimmy's Chicken: Brussels Slaw, Spiced Pickle, Herb and Parmesan Aioli, Brioche
BBQ Chicken Flatbread: Fontina Cheddar Blend, Cilantro, Pickled Red Onion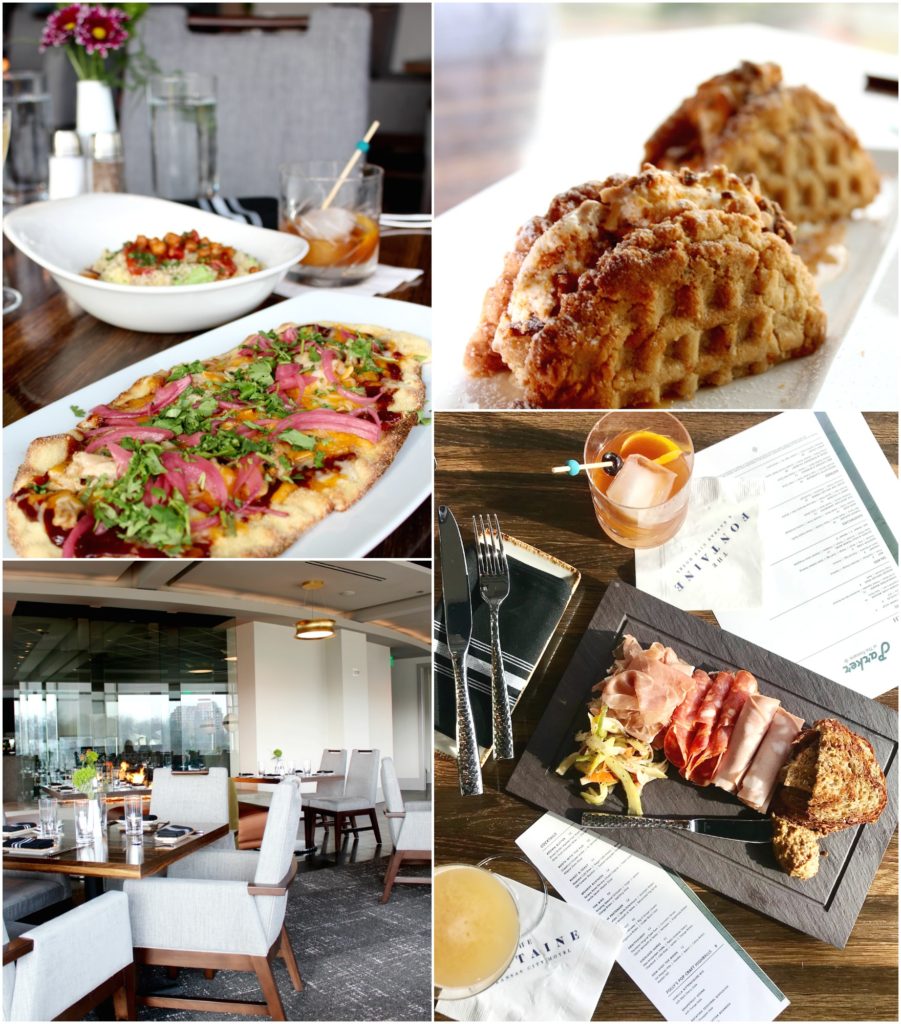 Solarium Lounge: If you want a full course breakfast, go no further than The Fontaine's own Solarium Lounge right off the lobby. With a sun-roof ceiling, clear glass string lights and some cozy furniture, you won't want to miss out on this quaint breakfast experience! They serve hot and cold options and it's very easy to fill your plate with must-try bites! If you're going there for one thing, definitely try the potatoes! We are obsessed!
The Solarium Lounge is also used to host happy hours for guests! With it being right off the lobby as well as the Serenity Garden, it's the perfect place to come together and socialize with other visitors.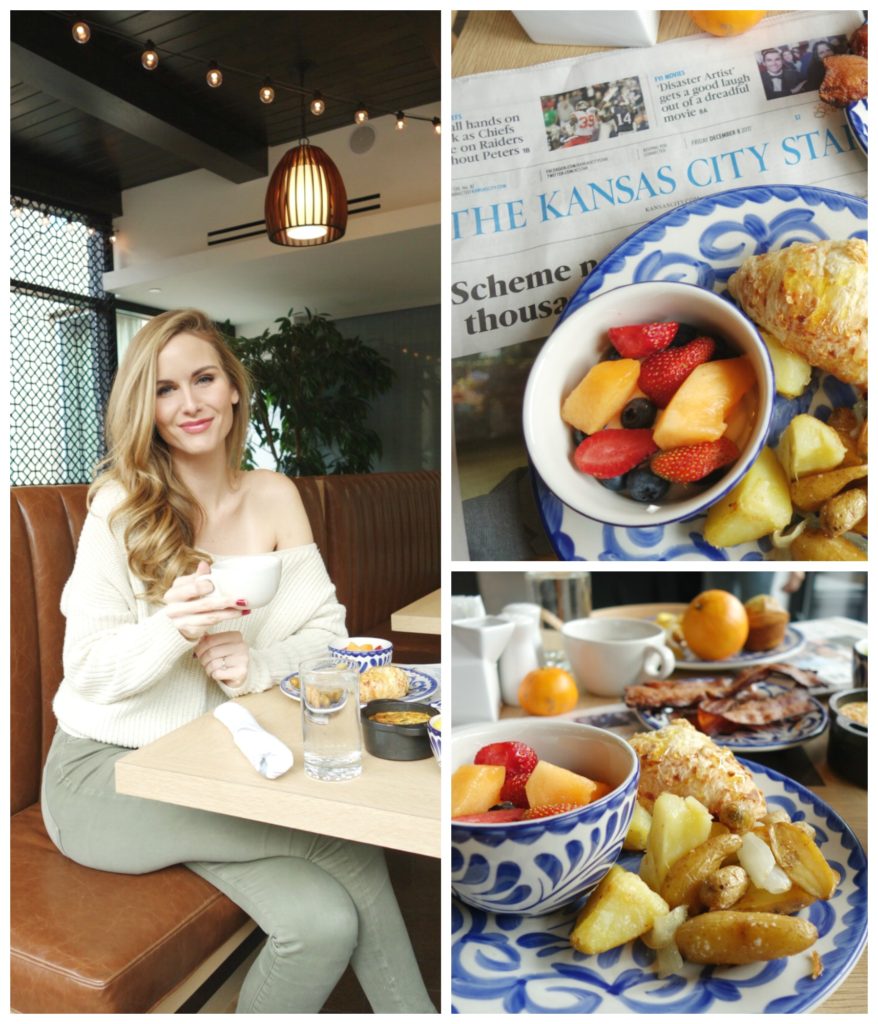 Serenity Garden: This is the perfect place for locals and visitors to collide. With live music 3-4 days a week, featuring some of KC's finest artists, this garden is a great place to relax under the stars. And here's something we're really looking forward to – In the summer there will be jazz and acoustic brunches! Cheers to that!
Other amenities:
Gym

Conference rooms

Business center

Lobby
Thanks SO much to The Fontaine Hotel for hosting us for our staycation! A special thank you to Dan for showing us around the hotel and Juanis for her kindness with every encounter!
xx – Bec